Direct from their phenomenally successful Broadway engagement, the internationally-acclaimed Beatles concert, Rain– A Tribute To The Beatles, makes its debut in San Francisco as a special attraction to the 2010-2011 Best of Broadway series.
Rain performs the full range of The Beatles' discography live onstage, including the most complex and challenging songs that The Beatles themselves recorded in the studio but never performed for an audience.
Rain has mastered every song, gesture and nuance of the legendary foursome, delivering a totally live, note-for-note performance that's as infectious as it is transporting.
From the early hits to later classics (I Want To Hold Your Hand, Hard Day's Night, Sgt. Pepper's Lonely Hearts Club Band, Let It Be, Come Together, Hey Jude and more), this adoring tribute will take you back to a time when all you needed was love, and a little help from your friends!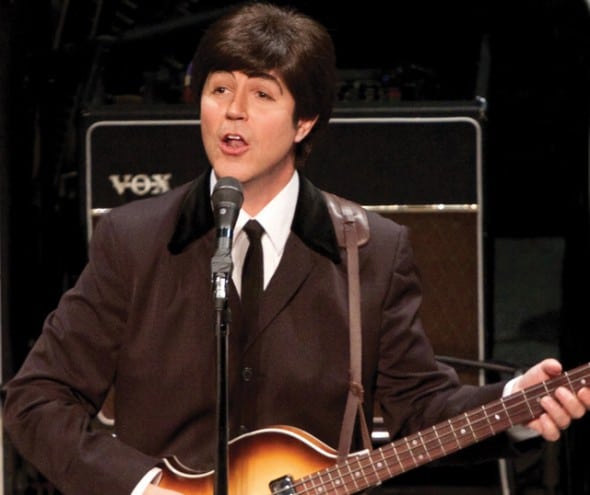 RAIN

April 8 -10, 2011

Orpheum Theatre, San Francisco
Photo credit: Cylla von Tiedemann