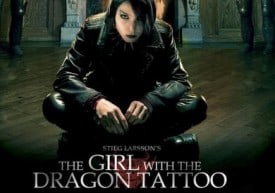 If you're an existing Amazon Prime customer, then welcome to a whole new world of free, on-demand movies. Over 1,600 of them as of this moment (Amazon advertises on its site that over 5,000 titles, including tv shows, are available). All yours, all free.
For everyone else today's announcement provides yet another interesting twist to the streaming media saga: for only $79 per year, you not only get free Amazon shipping, but also an expanding library of on-demand movies. That compares favorable with Netflix, whose cheapest streaming-only monthly plan clocks in at $7.99. So basically with Amazon you can get your fill of entertainment plus shop to your heart's content knowing that shipping is gratis.
Now it's not an entirely apples-to-apples comparison mind you. Netflix has a lot more streaming content available, which according to instantwatcher.com has over 10,000 titles including movies and television shows.
Still, when Amazon is serious about market share, they can be ruthless. Remember, this is the company that was just selling books not that long ago. It's a clever move that leverages Amazon's core strength: volume. Or, in other words: scale; critical mass. Simply, Amazon is so large and does so much business that it can afford to take a loss in one area and more than make up the margin in another.

Amazon Prime is now like that discounted bulk Costco coffee. You stop in to pick up just a bag and end up walking out with a new Vizio 42″ LCD. If you can just get them in the store — or on the site — chances are a transaction will ensue. Especially when that deal carries no shipping charges.
How can you watch Amazon Instant Video?
For starters, just like Hulu, Netflix and Vudu, you can watch it on your PC and Mac via a web browser. Par for the course.
AMAZON $79/year 5,000 titles (streaming plus free 2-day shipping)

NETFLIX $84/year 10,000 titles
If you want to get into the living room, the service runs on about 200 set-top boxes, most notably TiVo, Roku, and Logitech Revue. In addition several models of TVs and even Blu-Ray players have the technology built in to stream Amazon content.
So if it's a battle of access, Amazon is off to a good start.
Will Apple respond with a subscription plan?