Conductor Ton Koopman makes his debut performance with the San Francisco Symphony (SFS) leading the orchestra in Haydn's Cello Concerto No. 2 featuring cellist Mario Brunello, also making his SFS debut, February 9, 11, and 12 at Davies Symphony Hall in San Francisco, and February 10 at the Flint Center in Cupertino. These concerts also feature Schubert's Symphony No. 5, C.P.E. Bach's Symphony in G major, and J. S. Bach's Orchestral Suite no. 3.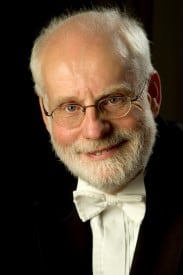 Conductor Ton Koopman is the founder and music director of the Amsterdam Baroque Orchestra and Choir. In addition to his conducting career, Koopman is an active organist and harpsichordist, and is also a pioneer in the field of period instrument performance.
Recently Koopman, who is the President of the International Dietrich Buxtehude Society, embarked on an ambitious project to record the entire works of Buxtehude, which comprises nearly 30 CDs, and has also previously recorded the entire catalogue of extant Bach cantatas. For his numerous recordings, Koopman has been recipient of the Deutscher Schallplattenpreis, the "Echo Klassik" prize, the BBC Award, and was also nominated for a Grammy and Gramophone award. The 2010-2011 season marks the first of three that Ton Koopman will be artist-in-residence at the Cleveland Orchestra.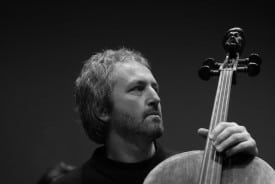 In 1986, cellist Mario Brunello was the first Italian to win the Tchaikovsky Competition in Moscow, launching his solo career. He has now performed with some of the most prestigious orchestras in the world, including the London Philharmonic, the Royal Philharmonic and the Munich Philharmonic. In 1994, Brunello founded the Orchestra d'Archi Italiana, and tours extensively as conductor-soloist with that orchestra in Italy and abroad.
Brunello also works with artists from other genres, mixing his traditional training with actors, visual artists, and musicians of different backgrounds. One of his most recent projects, Pensavo fosse Bach, is a multimedia performance of the Bach Suites for Unaccompanied Cello with music, lights and video images. In 2008, Deutsche Grammophon released a CD with Brunello performing the Beethoven Triple Concerto with the Simón Bolívar Youth Orchestra of Venezuela, conducted by Claudio Abbado, and EGEA Records has released five of Brunello's recordings. He performs on a Maggini cello from the 1600s.
Haydn's Cello Concerto No. 2

Ton Koopman, conductor

Mario Brunello, cello

San Francisco Symphony

PROGRAM:

J. S. Bach / Orchestral Suite No. 3, BWV 1068
Haydn / Cello Concerto No. 2 in D major, H.VIIb:2
C.P.E. Bach / Symphony in G major, Wq. 183, no. 4
Schubert / Symphony No. 5 in B-flat major, D. 485

WHEN:

Wednesday, February 9 at 8:00 p.m.
Thursday, February 10 at 8:00 p.m. (Flint Center)
Friday, February 11 at 6:30 p.m.
Saturday, February 12 at 8:00 p.m.

WHERE:

Davies Symphony Hall, 201 Van Ness Ave., San Francisco
Flint Center, DeAnza Community College Campus, 21250 Stevens Creek Blvd., Cupertino

PRE-CONCERT TALK:

Alexandra Amati-Camperi will give an "Inside Music" talk from the stage one hour prior to each concert. Free to all concert ticket holders; doors open 15 minutes before.

AUDIO PROGRAM

A free audio podcast about Schubert's Symphony No. 5 will be

NOTES:

downloadable online at www and from the iTunes store before the concerts.

TICKETS:

Davies Symphony Hall concerts: $15-$140.  Flint Center Concerts: $15-$71.  Tickets are available at www, by phone at 415-864-6000, and at the Davies Symphony Hall Box Office, on Grove Street between Van Ness Avenue and Franklin Street in San Francisco.