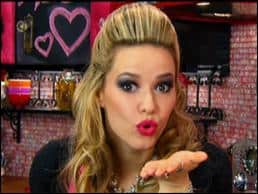 Nadia G, known as the Julia Child of the net generation, will participate in the 20th Annual ZAP (Zinfandel Advocates & Producers) Festival, January 27-29th, in San Francisco.
Nadia G will kick off the festivities at Good Eats and Zinfandel Pairing on January 27th at 6:00 p.m., doing a demo in The Zin Kitchen, where she'll cook up a storm in cherry-red stilettos and share the perfect recipes for life's important moments. Then she'll cruise the room to taste all the Good Eats and Zin offerings. She's sure to interact, kibbitz and spice up the event with her saucy comic relief that has launched her success as the hottest new TV chef.
Nadia says, "I'm so excited to rock ZAP Fest this year! Fantastic wine, great food, this event is not-to-be-missed."
On January 28th, she'll join the fun at Evening with the Winemakers, and on January 29th, she'll cut the ribbon and blog live at the Grand Zinfandel Tasting event beginning at 2:00 p.m. Look for her throughout the 3-day festivities to light up ZAP with her food expertise and witty humor—her whereabouts will be broadcast on ZAP's Facebook.
"Having Nadia G join us for ZAP's 20th Annual Festival has the entire Zinfandel community buzzing with anticipation. We fell in love with her show and invited her because she's a great match and she exemplifies what the Festival stands for in terms of education as well as pure fun," said Rebecca Robinson, Executive Director of ZAP.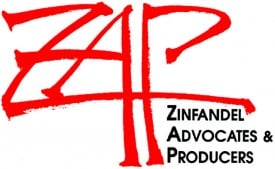 This spunky Italian diva, based in Montreal, is the first person to successfully transition from a Web series to prime time. She won an award for best mobile comedy series and was recently named Digital Media Woman of the Year at The Canadian New Media Awards . She wrote The Bitchin' Kitchen Cookbook: Rock Your Kitchen and Let the Boys Clean Up the Mess (skirt!, 2009), has an online boutique at www.nadiag.com, a show on Food Network Canada and has just launched in American prime time with Bitchin' Kitchen on the new Cooking Channel (channel 182 on Comcast).
Nadia G looks at the funny side of every day situations and turns them into occasions worth celebrating — with food. From 'Recession Recipes' and 'Impressing the In-laws' to 'Break-up Brunches,' Nadia G rocks the kitchen with her tasty techniques and stiletto-sharp wit.
The ZAP 20th Annual Festival presents four events in three days showcasing approximately 250 wineries. Producers pour their barrel samples and new releases during educational seminars, culinary demonstrations and decadent food pairings. The ZAP Festival is the most comprehensive showing of Zinfandel wines in the world and is a popular celebration of America's Heritage Wine.