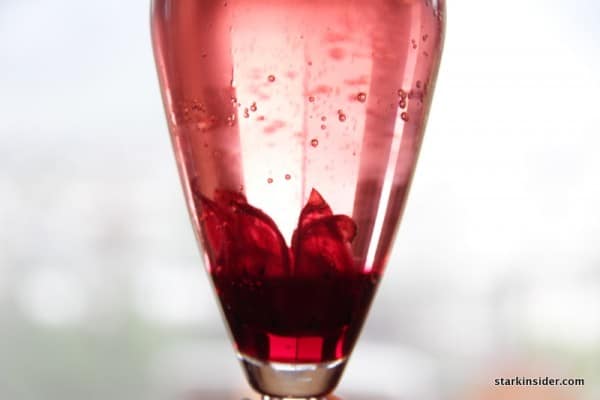 Over the holidays, Carl and Susan O— brought over a bottle of champagne and a little jar of something dark red that resembled strawberry jam.
It was actually Wild Hibiscus Flowers in Syrup. I've never seen anything like it.
What you do is place one of the dried hibiscus flowers at the bottom of a champagne flute along with a little bit of the syrup. The flower should be placed so it is right side up. Next, gently pour in the champagne.
Not only does the hibiscus flower infuse a hint of sweetness to the champagne, but it puts on an impressive visual show.
Over time, the hibiscus flower blooms in the flute and is absolutely stunning to watch. According to the label, it is the bubbles which stream off the flower that gently help the flower "bloom".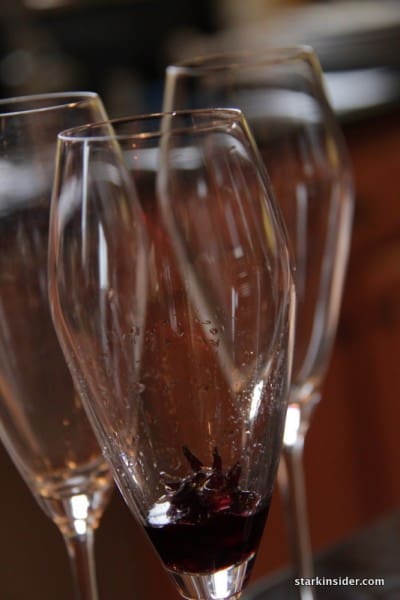 When I finished my glass of champagne, I picked up the flower and ate it. It was delicious as well.
If you want to make a toast memorable and elegant, this would be hard to beat.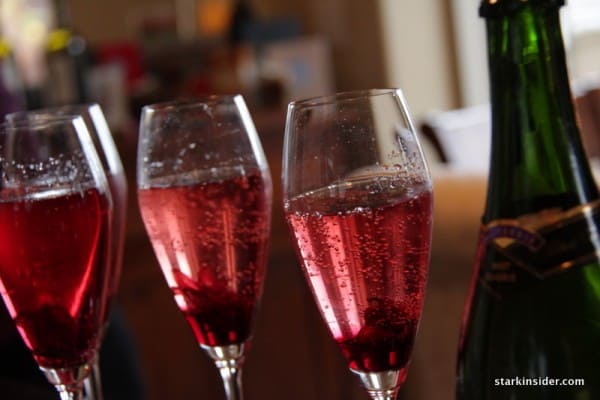 The product is actually made in Australia. It was invented by Lee Etherington in 1997 when apparently at a dinner party he placed a wild red flower into his champagne flute. The guests and Lee watched in astonishment as the bubbles from the champagne unfurled the pedals of the wild flower.
An amazing discovery by pure chance. The impact is still the talk of any party.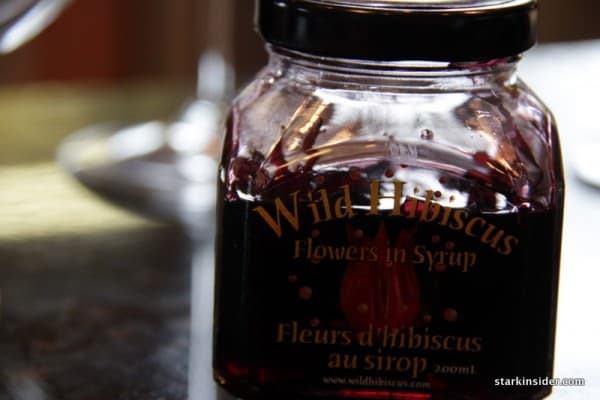 All photos (c) 2011 Stark Insider.