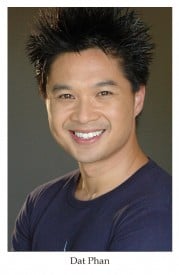 Standup comic Dat Phan, the Original Winner of NBC's Last Comic Standing, will headline Laugh * Sing * Dance * Care, a fundraiser for the Ira Greene PACE Clinic (Partners in AIDS Care & Education) on Tuesday, February 1st at 7 p.m. at the San Jose Improv.
Phan's appearance is being made possible by Cardiologist Ngai Nguyen, who will introduce the comedian on-stage at the event. Phan tours the U.S. as a headlining comedian and has made numerous TV and movie appearances, including The Tonight Show with Jay Leno, The Family Guy and Cellular. Most recently Phan has appeared on The Tyra Banks Show discussing racial diversity.
"I am honored to be part of a program such as PACE that helps educate and prevent the spread of HIV/AIDS," Phan said. "I grew up having to fight prejudice myself, and I am very grateful to be in the position to help and give back to the community."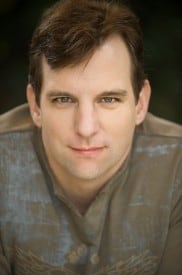 Laugh * Sing * Dance * Care will also feature performances by Bay Area favorites Marty Grimes, who does standup throughout Northern California, and Jon Talbert, pastor at WestGate Church in Saratoga, who can be seen at the San Jose Improv, Rooster T. Feathers and clubs throughout Southern California. Sasha Stephane (a Cher look-alike), Angel Michaels, Brandy Alexander and Mikayla Vixen, also known as The Divas from A Tinkers Damn Night Club, will also treat the audience to a Vegas-esque drag show.
"In putting this show together, we wanted to provide a fun night for our guests, while raising money to support an HIV/AIDS education and outreach campaign," said Dena Dickinson, RN, Nurse Manager for the PACE Clinic. "The PACE Clinic relies on government funding and grants, and we often wish we had more money left for education, which is becoming more critical as the need for HIV/AIDS services in our community grows."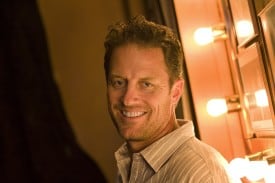 The PACE Clinic serves more than 1,250 patients per year with medical treatment to prevent or delay the progression of HIV/AIDS and to treat other medical conditions. For patients without health insurance, the PACE Clinic is their only resource for HIV/AIDS treatment in Santa Clara County. Services include medical evaluation, treatment and management of HIV/AIDS; nursing triage; access to clinical trials; psychiatric and mental health counseling; nutritional assessment and counseling; dental services; and a pharmacist for medication adherence issues.
Phan was born in Saigon, Vietnam and immigrated with his mother to San Diego. He suffered through financial hardships most of his childhood. After 9/11 he realized life was short and decided to go for his dream to pursue comedy full time. Moving to LA he had to live out of his car and even after being robbed at gunpoint, he wouldn't stop pursuing his dream. Phan answered phones for The Improv in Hollywood during the day and tried to get as much stage time as possible at night. Later, Phan auditioned for the experimental, comedy-based show produced by NBC that would launch his career. The rest is history, as he was named the funniest person in America on August 5, 2003.
Phan's culturally insightful comedy inspects ridiculous stereotypes, and shares his experience of being a regular American guy with a Vietnamese heritage. Phan's mission is to bring a more positive portrayal of Asian-Americans to mainstream entertainment and Hollywood. Phan has been included in The Smithsonian Institution's exhibition of The Top 10 Most Influential Vietnamese-American Individuals.
Laugh * Sing * Dance * Care

HIV/AIDS fundraiser

Featuring Dat Phan, Marty Grimes, Jon Talbert

When: Tuesday, February 1 @ 7 p.m.; dinner service available
Where: The San Jose Improv, 62 S. Second St., San Jose, CA
Tickets: $45 (plus two-drink minimum)
Ticket Purchase: www.improv.com; 408-280-7475