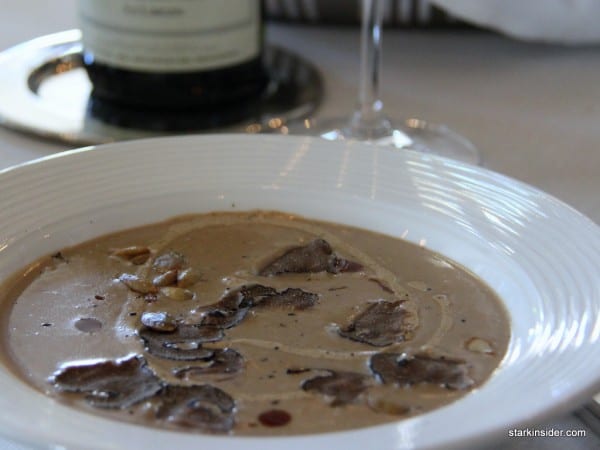 After a few hours of presentations on the science of truffle cultivation by the American Truffle Company and the mystic of truffle hunting in France by Doug Duda, host of the A&E International television series, The Well-Seasoned Traveler, I was ready to sink my nose or teeth into some fresh truffles.
Thankfully, my cravings for truffles were answered by both a truffle lunch and a 13 Michelin Star Dinner at La Toque restaurant in Napa. I had numerous truffle dishes, heaven for any foodie.
One of the most memorable truffle dishes?
Surprisingly, it was one of the first truffle dishes I had on that day. Chef Ken Frank prepared an intoxicating Chestnut Bisque with Pumpkin Seed Oil, Black Truffle Crème Fraiche and Shaved Burgundy Truffle. The pumpkin seed oil complemented the truffle aroma and flavors in the dish while the chestnut bisque was a reassuring, warm hug on the finish.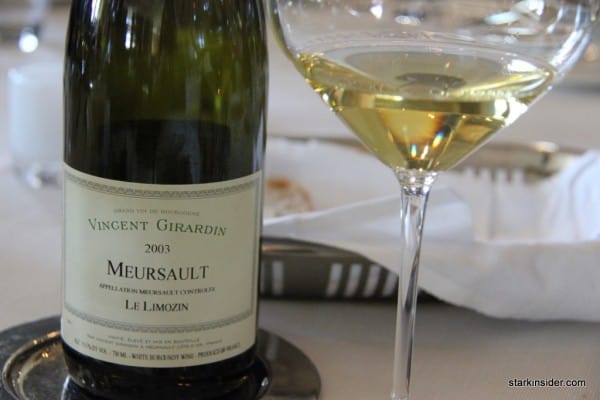 If you love truffles, I would put this on your "must try" list. Chef Ken Frank is regarded as one of the leading truffle experts in the country. One taste of his bisque and I am sure you would agree.
Today, January 7, 2011, La Toque is debuting their 29th Annual All Black Truffle Menu ($150, $62 for wine pairing).