San Jose Repertory Theatre has pulled together a star-studded cast for Ronald Harwood's compelling drama The Dresser which opens February 2. Ken Ruta takes the role of "Sir," a tyrannical Shakespearean actor-manger attempting to keep his dying company together during the air raids in World War II Britain. James Carpenter plays the iconic role of Norman, Sir's devoted, fussbudget dresser. Together, the two well-loved Bay Area actors will portray the struggle, friendship and passion for theatre as Sir prepares to give his 227th performance as King Lear and to prove that even in the face of great strife, the show must go on.
"Ken Ruta and James Carpenter are talented actors with an immense chemistry, who perform with energy and enthusiasm for their roles,"said Rick Lombardo, San Jose Rep's Artistic Director who is also directing the play. "With this performance, they are continuing their long-standing contributions to our area's theatre scene."
In addition, The Dresser features a strong supporting cast, including Rachel Harker, who plays the lovely Her Ladyship, actress and wife of Sir, and Lynne Soffer portrays the role of Madge, the stage manager who has long been in love with Sir. Both are desperate for Sir to cancel his performance and announce his retirement, but his faithful confidant Norman is determined to support Sir during the struggle.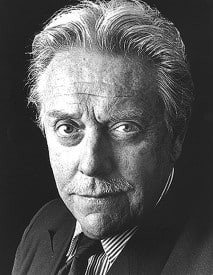 Ken Ruta (Sir) appeared in San Jose Rep productions of Dr. Jekyll and Mr. Hyde, Las Meninas, The Underpants, Amy's View and Later Life. An original company member of San Francisco's American Conservatory Theatre (some 60 productions as actor/director), Minneapolis' Guthrie Theater (more than 40 productions as actor/director/associate artistic director) and Cincinnati's Playhouse in the Park, he is an associate artist of San Diego's Old Globe Theatre and has enjoyed a quarter century association with the Arizona Theatre Company. As well as extensive credits with the Lyric Opera of Chicago and the Minnesota Orchestra, he appeared in the Broadway productions of Inherit the Wind, Separate Tables, Duel of Angels, Ross, The Three Sisters and The Elephant Man. He is the proud recipient of the Actors Equity, Dean Goodman and Stolichnaya/San Francisco Magazine Lifetime Achievement awards, and many Bay Area Theatre Critics Circle awards.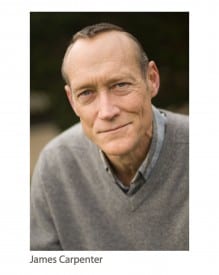 James Carpenter (Norman) appeared at San Jose Rep in As You Like It, A Picasso, Wintertime, By the Bog of Cats, Ctrl-Alt-Delete, Sideman and The Matchmaker. His Bay Area credits include ACT, Aurora Theatre Company, Marin Theatre Company, Shakespeare Santa Cruz and TheatreWorks. An associate artist for 14 years with Berkeley Repertory Theatre, and now an associate artist with the California Shakespeare Theater, his out-of-town credits include: the Old Globe Theatre, Oregon Shakespeare Festival, Intiman Theatre, Arizona Theatre Company, Dallas Theater Center and the Huntington Theatre Company. He is the recipient of many BATCC awards, The Barbara Bladen Porter Award for Excellence in the Arts and is a 2010 Lunt-Fontanne Fellow. Screen credits include feature films, The Rainmaker and Metro; independents Singing, The Sunflower Boy and Presque Isle; and the television series Nash Bridges.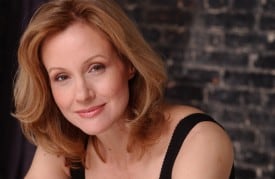 Rachel Harker (Her Ladyship) recently played Amanda in San Jose Rep on Tour's production of The Glass Menagerie. Off-Broadway, she was Lois Wilson in Bill W. and Dr. Bob. In the Boston area, she won the Elliot Norton and the IRNE awards for her portrayal of Blanche in A Streetcar Named Desire at New Repertory Theatre. She also won the IRNE for her work in Harold Pinter's Ashes to Ashes and The Lover at New Repertory Theatre, and The Cutting at Stoneham Theatre, where she also appeared in The Odd Couple with Sherman Hemsley. Other productions include Lend Me a Tenor at Lyric Stage, Sherlock's Last Case at American Stage Festival and Amanda in Private Lives at The Public Theatre. Her film work includes Disney's The Gameplan, The Invention of Lying, Don MacKay and The Legend of Lucy Keyes. She is looking forward to her next project at the Rep, Legacy of Light.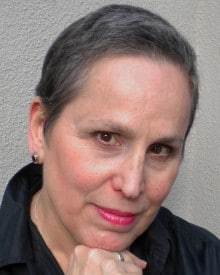 Lynne Soffer (Madge) has been seen at San Jose Rep as Nat in Rabbit Hole, the Italian- speaking Costanza in Enchanted April, and in Blithe Spirit and The Innocents. She has acted with ACT, Berkeley Repertory Theatre, San Francisco Opera, California Shakespeare Theater, Sacramento Theatre Company, Arizona Theatre Company, Magic Theatre, Aurora Theatre Company, Word for Word, Campo Santo, PCPA Theaterfest, Alaska Repertory Theatre, Sherwood Shakespeare Festival, Acadia Repertory Theatre of Maine and in New York City with the Direct Theatre and the 29th Street Project. She also teaches acting, speech and text work, and has served as dialect and/or text coach on more than 190 theater productions around the country, including 24 for San Jose Rep and the World Premiere of The Laramie Project at the Denver Center and in New York City. She is an associate artist at California Shakespeare Theater.
The Dresser

January 27-February 20, 2011

San Jose Repertory Theatre, 101 Paseo de San Antonio in downtown San Jose. Pay

What You Will Night is Thursday, January 27 at 8 p.m.