We've just received word that the American Conservatory Theatre (A.C.T.) in San Francisco has announced three shows for the 2011-12 season. As one of our favorite theaters in the Bay Area, we were excited to learn of the news and pass it on to our readers.
Artistic Director Carey Perloff announced three plays for the company's 45th subscription season today, including a West Coast premiere by David Mamet, the return of Lorenzo Pisoni to the Bay Area, and a dazzling revival of a classic comedy by Broadway luminaries Moss Hart and George S. Kaufman.
Perloff said: "Creating a new season is always an invigorating challenge, a bit like gathering ingredients for the perfect recipe. The 2011–12 season will feature seven incredible plays, and these three productions give Bay Area audiences a sneak peek at next season's unique mix of local ingredients, world-class artists, and bold presentations—all offered up at the most elegant table in town."
Fresh from a triumphant Broadway run, David Mamet's wicked and scathing legal comedy Race makes its West Coast premiere at A.C.T. With his trademark verbal pyrotechnics, Mamet unleashes three attorneys as they scramble to represent a white man accused of assaulting a black woman, eventually uncovering shocking evidence about their client—and themselves. In signature Mamet style, the play pushes buttons, exposing the dark underbelly of sexual and racial politics in the American justice system.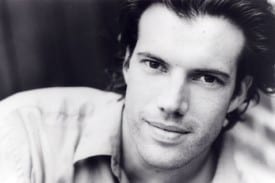 Perloff said: "This season A.C.T. has explored the complicated kaleidoscope of race in contemporary America with Tarell Alvin McCraney's Marcus; or The Secret of Sweet and Bruce Norris's Clybourne Park. Now comes David Mamet's Race, a hilarious, biting, and unsettling look inside the world of a top-drawer law firm as it wrestles with sex, spin, race, gender, and justice. Race packs an incredible punch, and I can't wait to add it to the pantheon of great Mamet works that A.C.T. has produced."
Also making its Bay Area premiere is Lorenzo Pisoni's celebrated one-man show, Humor Abuse, a love letter both to the Bay Area and to the passionate, no-holds-barred life of the performer. In this charming stage memoir, Pisoni—the youngest member of the Pickle Family Circus—tells the story of his life growing up (often literally) in the trunk of his father, Pickle cofounder Larry Pisoni. As he launches into this vivid scrapbook of poignant memories and spectacular routines, Pisoni creates an unforgettable theatrical high-wire act, balancing physical pratfalls with heartfelt recollections of the past.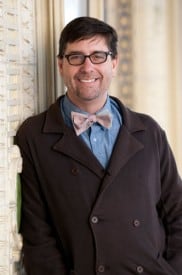 About bringing the show to the Bay Area, Pisoni, who last appeared on the A.C.T. stage in 2005's popular The Gamester, says: "Ever since Erica Schmidt and I created Humor Abuse, I've wanted to do it in San Francisco. I had a wonderful experience the last time I was on the A.C.T. stage, so now I am thrilled not only to have a chance to return to A.C.T., but also to bring this piece with me. I know many A.C.T. audience members will have a deeper nostalgic connection to what happens in the play because the Pickles were a part of San Francisco's culture for so long."
The third show announced for the 2011–12 season is a new revival of the dazzling George S. Kaufman and Moss Hart 1930 comedy Once in a Lifetime, directed by A.C.T. Associate Artistic Director Mark Rucker, and featuring an enthralling ensemble cast who take on more than 60 roles. In Rucker's unique take on this classic comedy, this production will incorporate period film clips and dynamic backdrops that meld the worlds of theater and film in exciting new ways, redefining audiences' experience with "moving pictures."
"After directing this show last spring with our M.F.A. Program students, I am thrilled to bring Once in a Lifetime to our mainstage next season," said Rucker. "I'm especially excited to bring this amazing era to life using original black-and-white film clips to make 'moving' cinematic backdrops, creating an amazing juxtaposition of the worlds of theater and film."
In Once in a Lifetime, a trio of down-on-their-luck vaudevillians decide to try their luck out west as "elocution experts," coaching Hollywood stars to make their speaking voices as beautiful as their glamorous mugs as silent films evolve into "talkies." This witty satire of the entertainment industry on the brink of transformation marked the first collaboration between Broadway luminaries Kaufman and Hart, a partnership that also produced such classic plays as The Man Who Came to Dinner and You Can't Take It With You.