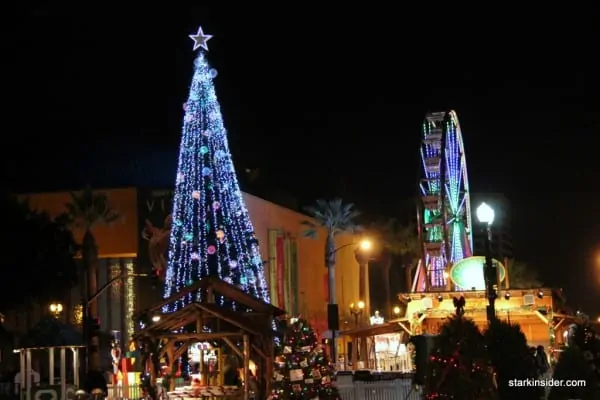 That wonderful annual tradition, Christmas in the Park, is here again in San Jose, and despite the Jack Frost-like weather, downtown was hustling and bustling at Caesar Chavez Park last night.
Bands played. Children frolicked. Lights twinkled. Okay, well, you get the idea… let's not get too sentimental.
Here are some of the shots of the scene which also includes some mighty fun rides for the kids, teens, and (sure) adults too.
Why not get into the holiday spirit? Now you don't need to head to HP Pavilion to get a blast of cold air.