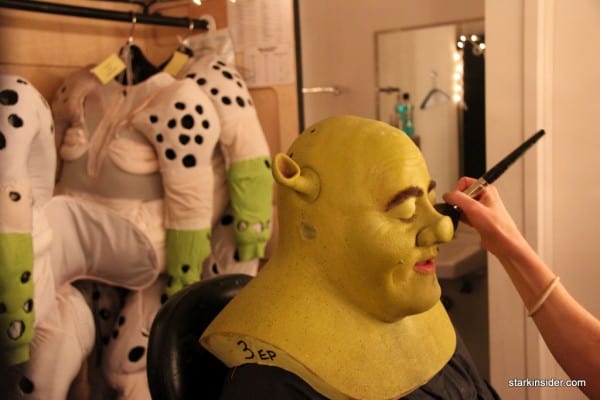 What does it take to transform the world's most lovable (if not slightly grumpy) green Ogre from the animated version we've all seen on screen, to the live one now seen at the Orpheum Theatre in San Francisco?
For starters, it takes a lot of green paint!
It also takes a highly skilled team over two hours before every performance to apply that DreamWorks magic to actor Eric Petersen who plays Shrek in the new musical.
Glue, fabricated parts, makeup, a fat suit, and plenty of good ol' Christmas cheer are all part of the dressing room frenzy that you can see in these photos, taken during a backstage shoot for an upcoming Stark Insider TV segment.
Air holes allow Petersen to breathe in a costume that weighs 45 pounds. Oh, those warts on his face? Tiny radio transmitters used to broadcast his voice. Sometimes a swamp can be a pretty technologically advanced place!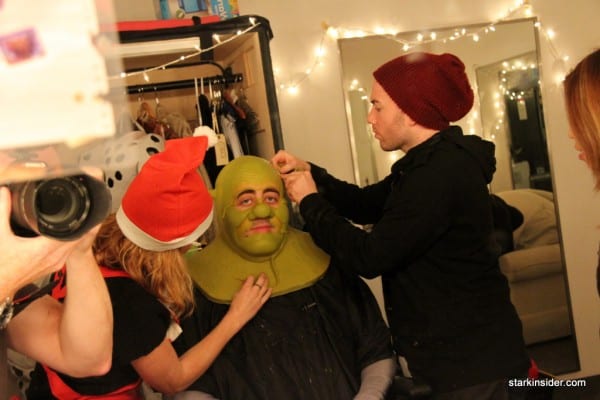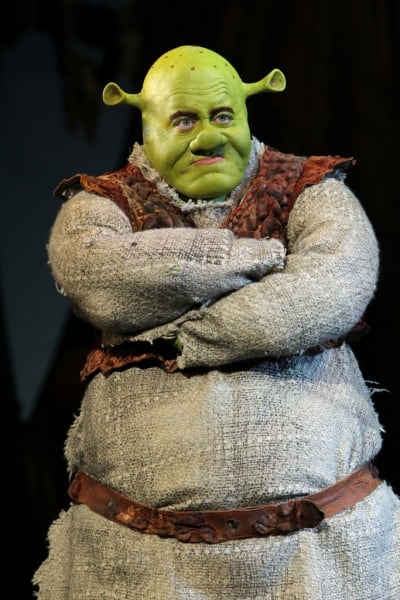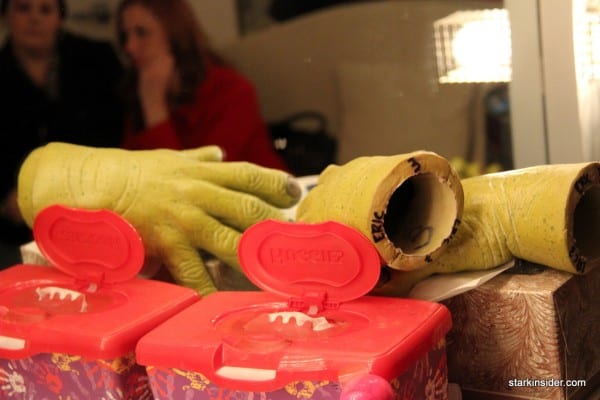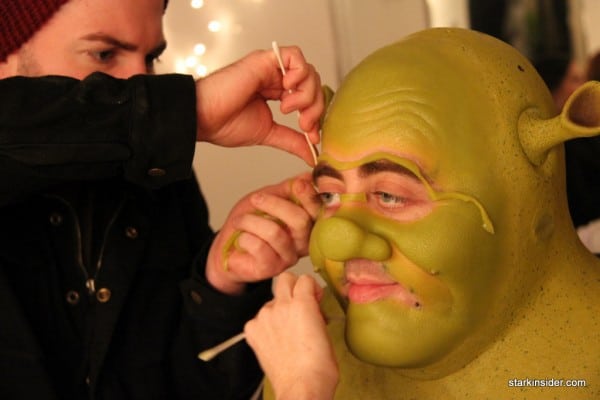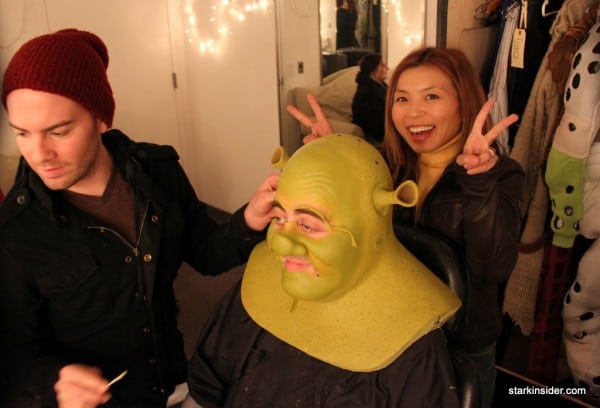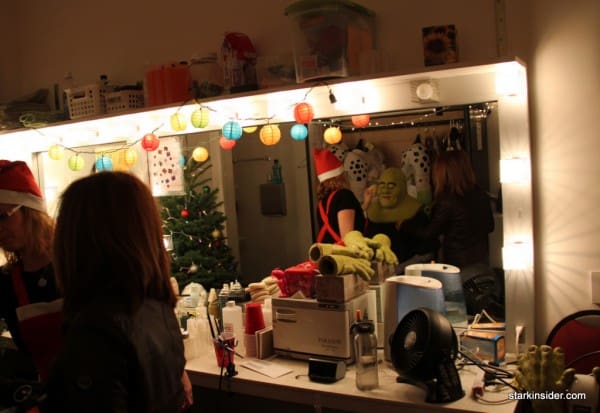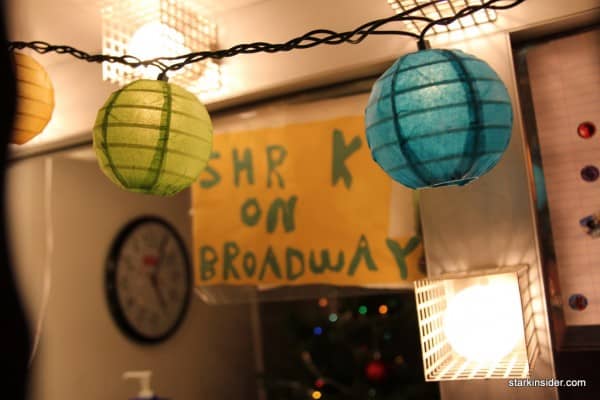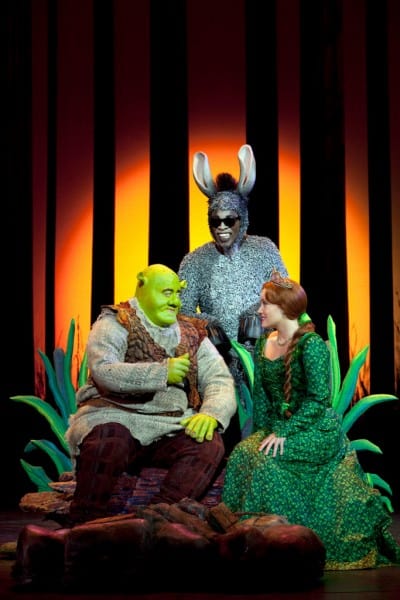 (with Clinton Stark and Loni Kao contributing from San Francisco)