San Francisco's American Conservatory Theater (A.C.T.) continues its 2010–11 season with the West Coast premiere of adamant provocateur Bruce Norris's Clybourne Park, winner of the prestigious London Evening Standard Award for Best New Play in 2010. Marking the A.C.T. mainstage debut of director Jonathan Moscone—longtime artistic director of California Shakespeare Theater—the new comedy spins the events of A Raisin in the Sun to tell an unforgettable new story about race and real estate in America.
Act I opens in 1959, as a white couple sells their home to a black family, causing uproar in their middle-class Chicago neighborhood. Act II transports us to the same house in 2009, when the stakes are different, but the debate is strikingly familiar. Amid lightning-quick repartee, the characters scramble for control of the situation, revealing how we can—and can't—distance ourselves from the stories that linger in our houses.
"Bruce is an extraordinary writer," said Moscone. "In this play he is able to depict the very delicate subject of race relations with a combination of piercing intelligence, genuine emotion, and sharp-edged humor. His voice is undeniable. I'm thrilled to be working with members of A.C.T.'s core acting company on this play, which is one of the most exciting and provocative pieces of theater I have ever read."
The cast—each of whom plays dual roles in the two different eras—includes members of the A.C.T. core acting company and recent graduates of the A.C.T. Master of Fine Arts (M.F.A.) Program. Core acting company members include René Augesen, Manoel Felciano, Anthony Fusco, and Gregory Wallace. Omozé Idehenre and Emily Kitchens were members of the A.C.T. M.F.A. Program class of 2010. Richard Thieriot rounds out the cast.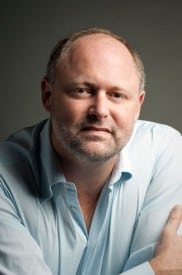 "We know Clybourne Park will trigger fascinating debates throughout the whole Bay Area community. We like to say that the third act of this play will be the postplay discussion," says A.C.T. Artistic Director Carey Perloff.
In anticipation of lively audience response to the play—which delves into many timely topics—A.C.T. is adding Experts Talk Back, a new postshow discussion series, to the regularly scheduled InterACT events that will take place throughout the run of Clybourne Park. These talkbacks—scheduled for several Thursdays following the 8 p.m. performance—will feature local experts who will lead discussions about many of the provocative topics (including gentrification and other issues of race and class) that percolate throughout the production, specifically focusing on their relevance to the Bay Area.
Clybourne Park

January 20–February 13, 2011

American Conservatory Theater (415 Geary Street, San Francisco).

Tickets (starting at $10) are available by calling the A.C.T.