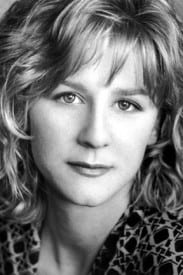 American Conservatory Theater (A.C.T.) in San Francisco announced that core acting company member René Augesen has been selected as a 2011 Lunt-Fontanne Fellow by the Ten Chimneys Foundation. Augesen is one of only ten actors in the country who will participate in the 2011 Lunt-Fontanne Fellowship Program, a widely acclaimed national program committed to serving actors, their home communities, and the future of American theater.
Next summer, Augesen and the other selected Lunt-Fontanne Fellows will join Academy Award–winning actress and A.C.T. regular Olympia Dukakis for an intensive weeklong Chekhov master class and immersion experience at Ten Chimneys, the National Historic Landmark estate of Broadway legends Alfred Lunt and Lynn Fontanne, in Genesee Depot, Wisconsin (just outside of Milwaukee).
"René is one of the most luminous and complex performers I've ever encountered, with enormous natural charisma and a highly unusual combination of technical skills, emotional reserves, and boundless imagination," said A.C.T. Artistic Director Carey Perloff in her nomination comments for Augesen. "She is fearless in her devotion to the craft and in her willingness to tackle extremely difficult material, and she always raises the bar for everyone around her. Watching René perform on the A.C.T. stage always makes me deeply proud of the American theater!"
This will be the third year of the groundbreaking Lunt-Fontanne Fellowship Program. Another A.C.T. core acting company member, Jack Willis, was one of the inaugural fellows in 2009. In addition to the honor of being selected as a Lunt-Fontanne Fellow, and the inherent value and benefits of the master class and immersion experience, Augesen will be awarded a $2,500 cash fellowship in recognition of her exceptional contributions to her community and to the overall quality of American theater.
Augesen joins nine other regional theater actors, all celebrated in their communities: James Craven (Penumbra Theatre, Saint Paul, MN), Nike Doukas (South Coast Repertory, Costa Mesa, CA), Rick Foucheux (Woolly Mammoth Theatre Company, Washington, D.C.), Mark Harelik (South Coast Repertory, Costa Mesa, CA), Mary Martello (Arden Theatre Company, Philadelphia, PA), Austin Pendleton (Steppenwolf Theatre Company, Chicago, IL), James Pickering (Milwaukee Repertory Theater, Milwaukee, WI), Vilma Silva (Oregon Shakespeare Festival, Ashland, OR), and Sally Nystuen Vahle (Dallas Theater Center, Dallas, TX).
René Augesen, an A.C.T. associate artist and core acting company member, made her A.C.T. debut in The Misanthrope; she has since appeared in two dozen productions, most recently Scapin, The Tosca Project, Round and Round the Garden, The Caucasian Chalk Circle, A Christmas Carol, November, Edward Albee's At Home at the Zoo, War Music, Brainpeople, 'Tis Pity She's a Whore, Rock 'n' Roll, and the upcoming West Coast premiere of Bruce Norris's Clybourne Park.
New York credits include Spinning into Butter (Lincoln Center Theater), Macbeth (with Alec Baldwin and Angela Bassett, Public Theater), It's My Party . . . (with F. Murray Abraham and Joyce Van Patten, ArcLight Theatre), and Overruled (Drama League).
Regional theater credits include Mary Stuart (dir. Carey Perloff, The Huntington Theatre Company); several productions, including the world premieres of The Beard of Avon and The Hollow Lands, at South Coast Repertory; and productions at the Great Lakes Theater Festival, Baltimore's centerstage, the Los Angeles Shakespeare Festival, Yale Repertory Theatre, and Stage West. Film and television credits include The Battle Studies, Law & Order, Guiding Light, Another World, and Hallmark Hall of Fame's Saint Maybe. Augesen is a graduate of Yale School of Drama.
Olympia Dukakis, widely celebrated as one of the great American masters of interpreting and teaching the work of playwright Anton Chekhov, will be the master teacher for the 2011 Lunt-Fontanne Fellowship Program. Dukakis has been a master teacher of acting and directing, with special emphasis on Chekhov, at Columbia, NYU, Yale, and universities and studios around the United States and Europe. As a performer, Dukakis is best known as an Academy Award–winning film actress, garnering great popular and critical acclaim in such movies as Moonstruck, Steel Magnolias, and Mr. Holland's Opus—as well as in the epic TV miniseries Tales of the City.
Dukakis is also a revered, award-winning stage actress, with New York and London credits that include The Marriage of Bette and Boo, A Man's a Man, Curse of the Starving Class, Electra, Hecuba, Mother Courage, Peer Gynt, Titus Andronicus, Social Security, Six Characters in Search of an Author, Long Day's Journey Into Night, and Rose. She has starred in and directed multiple productions of The Cherry Orchard, The Seagull, Three Sisters, Uncle Vanya, and other plays by Chekhov. For 15 years, Dukakis was the artistic director of the Whole Theatre Company, which she cofounded with her husband, actor Louis Zorich. In addition to works by Chekhov, her prolific directing credits include Orpheus Descending, A Touch of the Poet, and One Flew Over the Cuckoo's Nest, and she has adapted plays including Mother Courage and The Trojan Women.