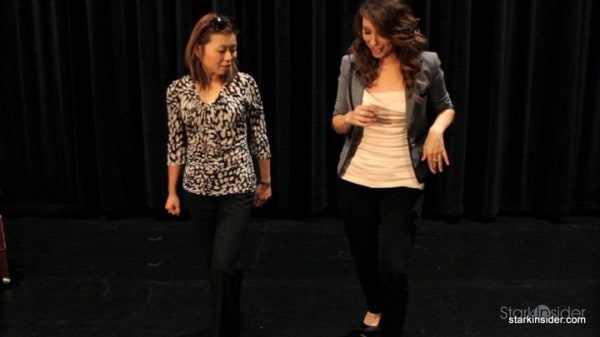 You've seen this Dancing with the Stars two-time champion on television for years. Now you can see her in San Francisco later this month in a hot new show, Forever Tango.
Bay Area native Cheryl Burke, who started dancing at the age of 4 says, "This show is very intimate, very sensual. It really makes you feel like you're part of the show just being in the audience."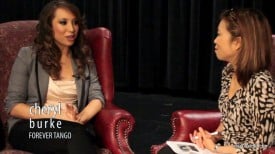 In this special Stark Insider video feature, Loni Stark catches up with Cheryl to talk about the new show, to understand  the difference between theater and live television, and to possibly even learn a dance move or two from one of the dancing world's most popular and famous teachers.
"When I was ten years old I remember seeing my first show Forever Tango here in San Francisco," she tells Loni. "It actually really motivated me to get into dancing, especially partner dancing."
Cheryl has danced with singer Drew Lachey and former NFL star Emmitt Smith, but what's it like to star in a show that takes her out of the ballroom and into a passionate world that celebrates the native Argentine dance?
"I went to Argentina over the summer, and I trained with his [Luis Bravo] wonderful dancers who taught me everything."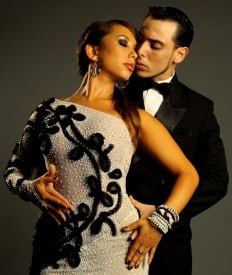 Featuring 12 world-class dancers, and tracing the tango's colorful history, from its beginnings in turn-of-the-century Buenos Aires bordellos to its acceptance into high society, Luis Bravo's there's only one word to describe it: hot.
In June of 1997, Forever Tango opened on Broadway where it played for 14 months to rave reviews. The longest-running tango show in Broadway history, it received several Tony and Drama Desk Award nominations.
The tango took root in a culture created by European immigrants converging on Buenos Aires during the late nineteenth century. Urban and nocturnal, it was popularized in the brothels as a dance of loneliness, passion and lust.
As a teen Cheryl competed around the world, winning several championships before joining Dancing with the Stars in 2006. In 2008 Cheryl opened her first dance studio, Cheryl Burke Dance, which now has multiple locations. In February, 2011, Cheryl's first book Dancing Lessons: How I Found Passion and Potential on the Dance Floor and in Life will be available in bookstores nationwide.
(with Clinton Stark contributing from San Francisco)