Holly's Comedy Club, "where laughter lives" at 1000 Van Ness Ave. in San Francisco, welcomes an array of nationally-known headlining comics this December. A state-of-the art club, lounge, restaurant and bar located in the mezzanine of the historic Don Lee Building, Holly's is open six nights a week for cocktails, dinner, dessert and live entertainment.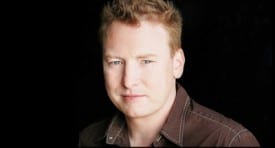 Butch Bradley
December 2, 3, 4
Thursday at 8 p.m. ($18 per person)
Friday and Saturday at 8 and 10:30 p.m. ($20 per person)
Butch Bradley is a Comedy Central favorite and a regular on "The Late Late Show" with Craig Ferguson. Bradley's likeability leaves an audience feeling like they just hung out with an old friend. His unique outlook on life and humorous translation of everyday fear and anxiety, caught the attention of Courtney Cox and David Arquette which led to a Pilot deal at Fox. In between touring and performing at comedy festivals like Montreal and Aspen, Butch is a USO regular and has done countless tours overseas. When home in Los Angeles, he can be seen at the Improv, The Laugh Factory and The Comedy Store.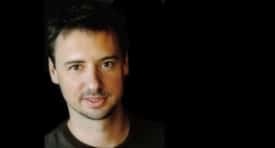 Kyle Dunnigan
December 9, 10, 11
Thursday at 8 p.m. ($18 per person)
Friday and Saturday at 8 and 10:30 p.m. ($20 per person)
A stand-up comedian and actor, Kyle Dunnigan is probably best known for his role as Craig, a.k.a. "The Truckee River Killer," in the hit Comedy Central series "Reno 911!" As a standup, he has had his own half hour special on Comedy Central and he has been featured on several shows including NBC's "Late Night With Conan O'Brien," ABC's "Jimmy Kimmel Live" and CBS's "The Late Late Show." He has performed at the Just For Laughs Comedy Festival in Montreal and the US Comedy Arts Festival in Aspen. Kyle headlines colleges and comedy clubs across the country and has done a USO tour of Iraq with Drew Carey.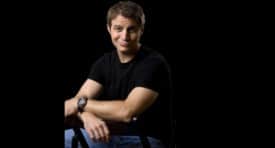 Danny Bevins
December 16, 17, 18
Thursday at 8 p.m. ($18 per person)
Friday and Saturday at 8 and 10:30 p.m. ($20 per person)
Danny Bevins has been touring across the U.S. for the past 10 years, performing in New York, Los Angeles and the many stages in between. Danny has performed on Comedy Central's "Premium Blend" in 2004 and was a featured performer on "The World Stands Up," filmed in London and currently airing on comedy networks in Europe and Australia. More recently he performed at the 2006 US Comedy Arts Festival in Aspen for HBO. He is the winner of the 2000 San Francisco Comedy Competition and made his international debut at the 2003 Cat Laughs Comedy Festival in Killkenny Ireland.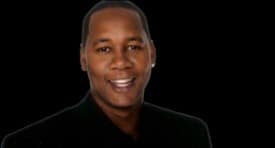 Mark Curry
New Year's Eve
Friday, December 31, at 8 and 10:30 p.m.
$75 per person, includes prix fixe dinner and glass of Champagne (excludes additional beverages and gratuity)
Mark Curry is best known as the star of the ABC sitcom "Hangin' with Mr. Cooper," which aired for five successful seasons. Mark has countless other television & film credits, including: his own Comedy Central stand-up comedy special, three years of hosting duties on "Showtime at the Apollo," and starring in the feature "The Fanatics."
Holly's is located on the mezzanine level of the landmark Don Lee Building, the original home and showroom for Cadillac that was built in 1921 and is now on the National Register for Historic Places, with windows overlooking the vast lobby on Van Ness Ave. Holly's adds another element of entertainment to the existing space, sharing occupancy with the AMC Van Ness 14 movie theatre.
From the leopard print carpet to the hand-carved rustic wood lounge tables and beautiful wood-paneled wall framing the lounge, proprietress Holly Horn's design aesthetic can be felt throughout the club. She scoured countless retailers, showcases and even thrift shops to find the perfect décor elements to encompass her classic, fun and upscale vision for Holly's. The space features a total of 200 seats surrounding dining-friendly tables around the center half-moon-shaped stage, the handsomely-designed bar that overlooks the front lobby of the building, and a communal table. Upon arriving to Holly's guests can also choose to sit at one of the plush saffron-colored sectional couches in the lounge area, enjoying a cocktail and a bite to eat before a show.
The menu at Holly's is an affordable and delicious homage to global comfort foods all created from scratch, such as Fresh Catch and Chips– fresh fish of the day and house-made potato chips ($12); Penne Pasta – rich alfredo sauce with seasonal vegetables and garlic bread; Seafood Pizza – olive oil, jumbo prawns, Blue crab and chopped garlic ($14); and Beef Stew – rib eye, fingerling potatoes, baby carrots and pearl onions in a veal stock and red wine reduction ($12).
Every night brings something new to the audience at Holly's. The club is open from 4 p.m. to 2 a.m. Monday through Friday and 6:30 p.m. to 2 a.m. on Saturday. Monday nights are "open mic" and "restaurant industry" night; Tuesdays welcome live music, sketch comedy and improv; and Wednesdays honor local Bay Area talent. Headliners are featured in one show on Thursday nights (8 p.m.) and two shows on Friday and Saturday nights (8 and 10:30 p.m.)

All tickets are general admission and exclude food, beverage and gratuity. Holly's has replaced the standard two-drink minimum in the industry with a two-item minimum. Tickets are available at the door or in advance by visiting www.hollyscomedyclub.com or calling (415) 3-HOLLYS (346-5597).