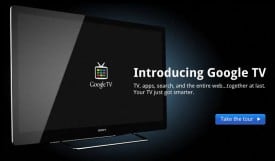 Digital Media Wire has unveiled its 2011 "25 Executives to Watch in Digital Entertainment" list, recognizing emerging leaders in the digital media and entertainment industry.
The honorees will be profiled online at www.digitalmediainsider.com and will be recognized in a special January feature on the DMWmedia.com website. Digital Media Wire will honor the group at an exclusive reception for industry leaders, members of the press and special guests at the 4th Annual Digital Media Insider @ CES at the Venetian Hotel in Las Vegas on January 6, 2011.
"With this list, for the 3rd year, Digital Media Wire recognizes 25 of the most innovative, creative and forward-thinking executives in digital entertainment. These individuals and the companies they represent are building the technologies and business models that will shape the future of media and entertainment," said Digital Media Wire's CEO and Publisher Ned Sherman. "We are proud to recognize this impressive group. These are forward-thinkers who have embraced digital technologies and are creating new opportunities for businesses and consumers alike."
The executives were selected by the editorial and executive team at Digital Media Wire. The 2011 honorees are:
Fred Amoroso, President & CEO, Rovi
Ashish Arora, VP & GM, Logitech Digital Home
Rishi Chandra, Product Lead, Google TV
Susan Choe, Founder & CEO, Outspark
Dennis Crowley, Co-Founder & CEO, Foursquare
Bruce Eisen, VP, Content Development & Strategy, DISH Network
Daniel Ek, CEO & Founder, Spotify
Jeff Gomez, CEO, Starlight Runner
Mikael Hed, CEO, Rovio (Angry Bird developer)
Mike Jones, CEO, MySpace
Michael Lazerow, CEO, Buddy Media
Bismarck Lepe, Co-Founder & President of Products, Ooyala
Michael Lewis, Chairman, CEO & Co-Founder, RealD
Evan Lowenstein, Founder & CEO, STAGEIT
Don Mattrick, President, Interactive Entertainment Business, Microsoft
Cecily Mak, VP & General Counsel, Rhapsody
Christina Norman, CEO, OWN: The Oprah Winfrey Network
Chris Petrovic, GM, Digital Ventures, GameStop
Jeff Price, CEO & Founder, Tunecore
Ty Roberts, Co-Founder, SVP & CTO, Gracenote
Randall Rothenberg, Chief Digital Officer, Time Inc.
Ted Sarandos, Chief Content Officer, Netflix
Chloe Sladden, Director, Media Partnerships, Twitter
Alex St. John, President & CTO, Hi5
Vivi Zigler, President, NBC Universal Digital Entertainment
For more information and to check out the honorees' profiles, visit www.digitalmediainsider.com.