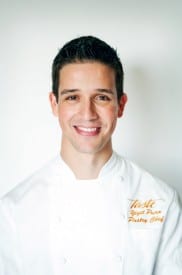 Ten episodes, twelve contestants and hundreds of pounds of sugar later, Yigit Pura, Executive Pastry Chef at Taste Catering and Event Planning in San Francisco, has been crowned the winner on the premiere season of BRAVO's "Top Chef Just Desserts" – a spin-off of the popular Emmy-nominated and James Beard Award-winning "Top Chef."
Pura takes home an impressive prize package, including a feature in Food and Wine magazine, a showcase at the annual Pebble Beach Food & Wine Festival, a 2011 Buick Regal and $100,000 furnished by Godiva Chocolatier.
Hosted by Top Chef judge, Gail Simmons, "Top Chef Just Desserts"featured renowned pastry chef Johnny Iuzzini as head judge with acclaimed San Francisco chef Hubert Keller (Fleur de Lys, Burger Bar) and Daily Candy editor-at-large Dannielle Kyrillos rounding out the judges' table. Each episode of "Top Chef Just Desserts"featured a Quickfire Challenge and an Elimination Challenge. The shorter Quickfire Challenge tested each contestant's basic fundamental pastry skills and abilities while the Elimination Challenge tested the versatility and innovativeness of the pastry chefs.
"The entire Taste team is proud of Yigit's accomplishment," said Taste Catering and Event Planning CEO, MeMe Pederson. "We look forward to seeing what sweet things the future holds for him."
Yigit began his culinary training at the age of four in Ankara, Turkey while helping his mom make dark caramel. His formal culinary training began at the age of 20 in San Francisco, while working in some of the top kitchens. He then moved to New York City, where he landed a position at Le Cirque 2000 and moved shortly after to The Four Seasons Hotel. Yigit then landed what he would call his "golden step," as the Pastry Sous Chef at Daniel, under Chef Daniel Boulud. After two and a half years, he was promoted to Executive Pastry for Daniel Boulud in Las Vegas. He has since returned to San Francisco working for Taste Catering and Event Planning.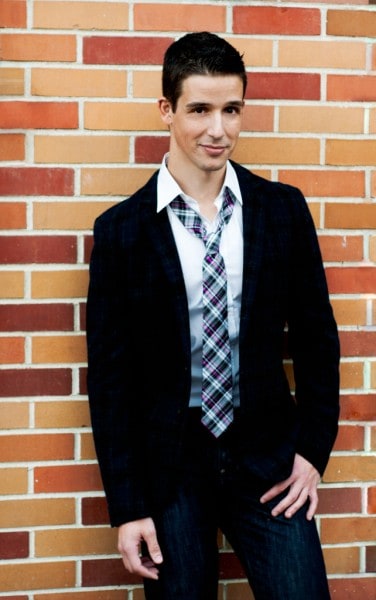 Photo credit: Kasey L. Ross