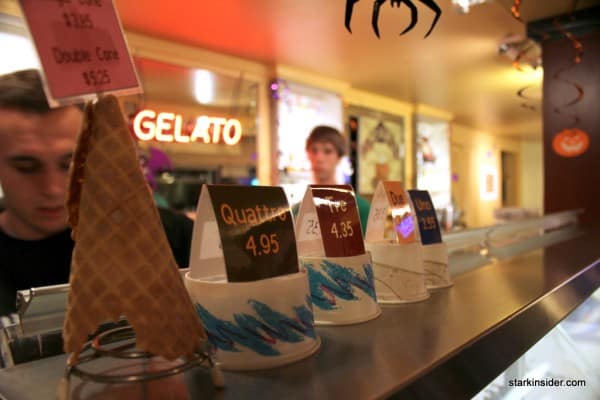 One of my happiest memories is associated with the creamy, cold, and intensely-flavored Italian version of ice cream, gelato. I was in Ottawa Canada strolling downtown on a hot summer evening when I noticed long line emerging from a small colorful shop called, "Piccolo Grande". Curious to see what was worth waiting in such a long line for, I asked the girl at the end of the line what the commotion was all about. It turned out this was a regular occurrence, everyone was seeking a scoop of cold gelato from the summer heat and humidity.
Having never tried gelato, I curiously waited in line. When I got to the the front, I was confronted with a multitude of flavors to choose from. Because gelato has to be consumed within a couple of days of making it, most gelato places make their own and this place was no exception. That summer, I must have consumed gallons of gelato, trying out different flavors each time I paid a visit.
My favorites? I loved Bacio and Amaretto, however my favorites were the fruit flavors such as pineapple and pear. Part of the experience is getting a couple of flavors in a cup and trying each one out.
I find gelato represents flavors with more intensity than ice cream. I like gelato with lower sugar content so the fruit, nut or chocolate flavors stand out. Gelato also contains less butterfat, about 4-8% compared to ice cream's 14% butterfat content.
Gelato typically contains 4-8% butterfat, versus 14% for many ice creams. Gelato generally has slightly lower sugar content, averaging between 16-22% versus approximately 21% for most ice creams.
Lower sugar, lower fat and oh so much more delicious. What is not to love?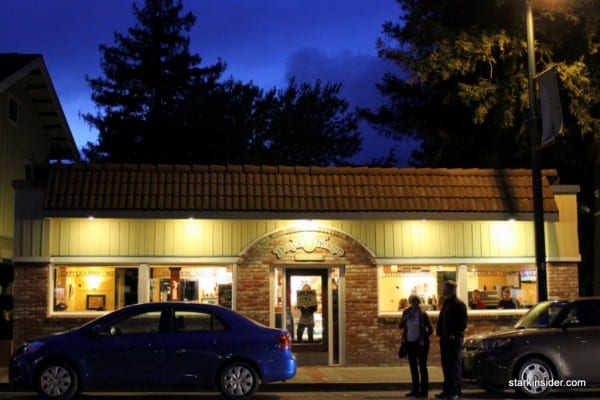 Now that I reside in the SF Bay Area, one of the places I like to visit for gelato is Dolce Spazio in Los Gatos. They don't have as many flavors as Piccolo Grande, nor do they have all the classic Italian flavors. Dolce Spazio has more of the fun flavors mixed in with Oreos (eg. Oreogasmint, Oreovation) or other popular candy bars.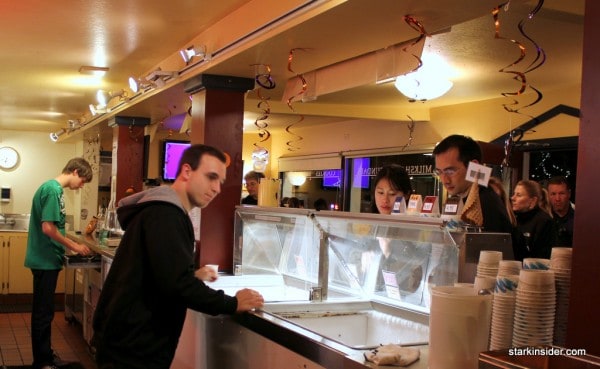 For my last visit, I ordered a scoop of vanilla and a scoop of strawberry. The treat was refreshing and I loved the texture of the gelato which would stretch out as I took a spoonful. One of my favorite parts of the Dolce Spazio gelato is the thin triangular wafer they stick into each order of gelato. It goes so well with the gelato.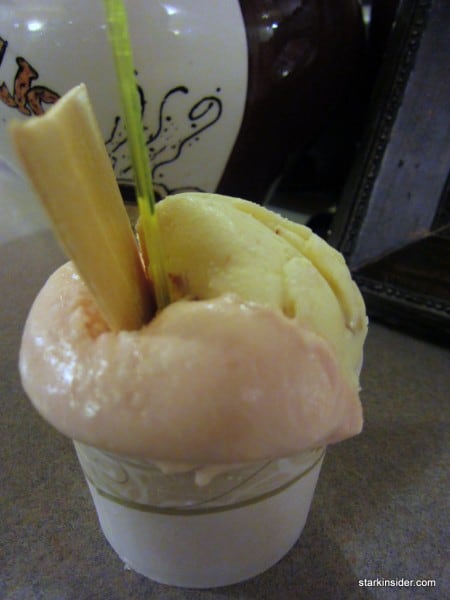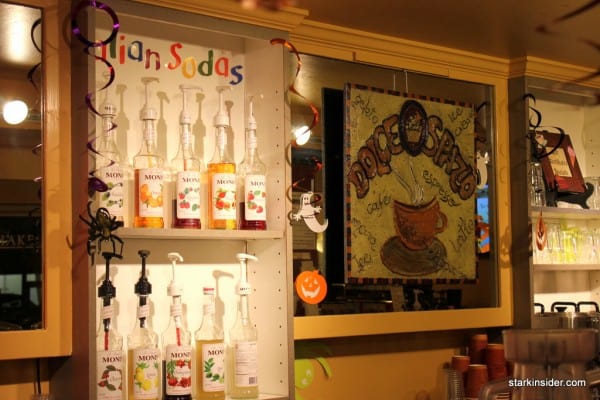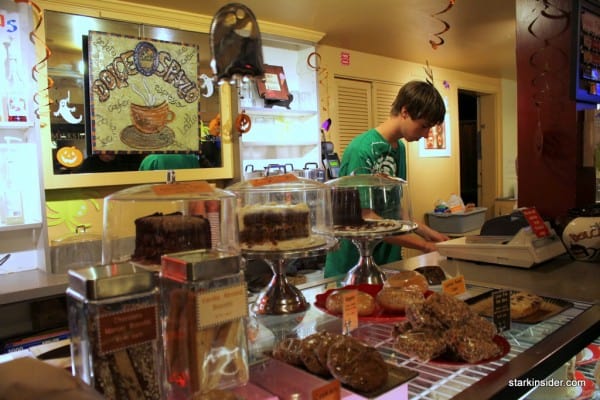 During the summer, the outdoor patio in the back is a wonderful spot to enjoy your gelato.
Dolce Spazio Dessert Cafe
221 North Santa Cruz Avenue
Los Gatos, CA 95030-7206

website: www.dolcespazio.com
phone: (408) 395-1335