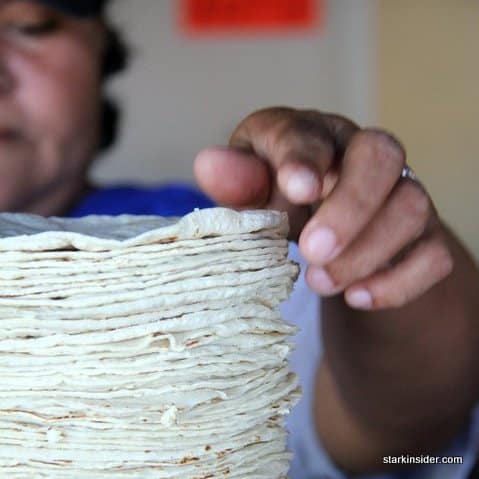 Can eating tortillas elevate to a near religious experience?
It seems for some, this "little cake", most commonly used in Mexican cuisine to make tacos, burritos, and enchiladas, can and is just as controversial.
Here in Loreto Baja, I was introduced to the flour tortilla in its most fresh and pure form, hot and fresh off the tortilla making machine. Sunday morning, when most shops are closed, this little tortilla factory is bustling as tortillas are weighed and sold by the kilogram.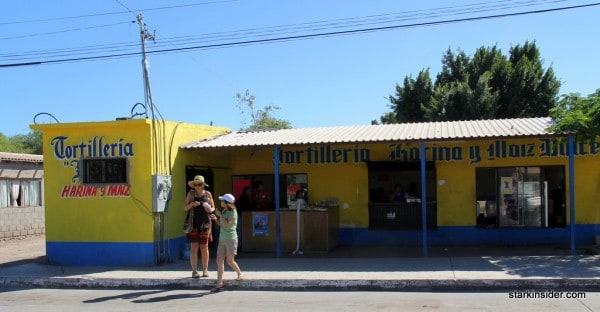 This tortilleria, recognized by the bright yellow and blue paint, is one of two main sources in the town of Loreto for tortilla. The other, so I am told, is a little further down on the other side of the street. On the particular morning after a visit to the farmer's market, we stopped in for some tortilla.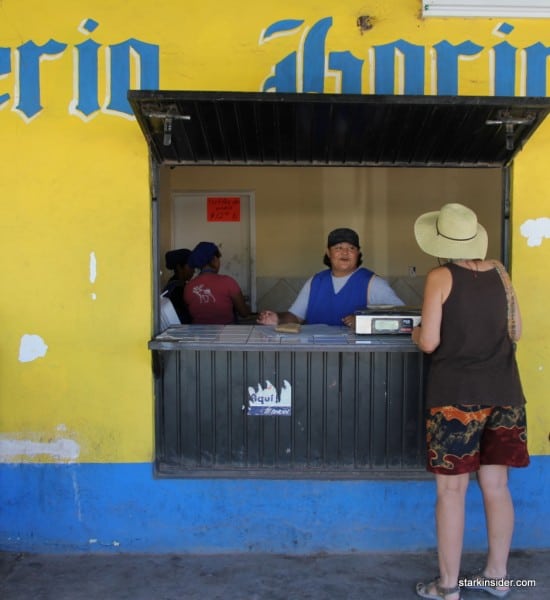 In the front of the tortilleria is a long porch with a square window where a lady takes your order of tortilla. Tortilla is sold here by weight.
In the back is what looks like an ancient machine that presses out tortilla while staff at the end of the line piles them into high stacks like poker chips.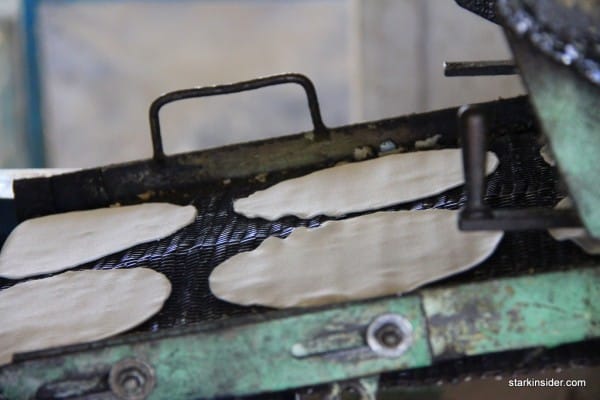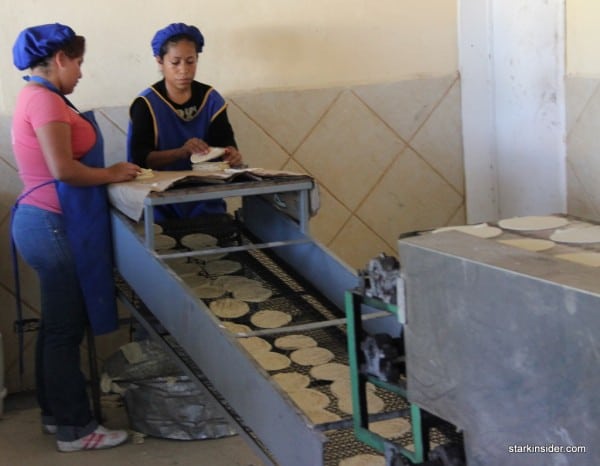 When you purchase a stack of these tortilla, you must quickly take one off the top, roll it up and have it fresh, soft and in its purest form. Nothing like a fresh of the press tortilla.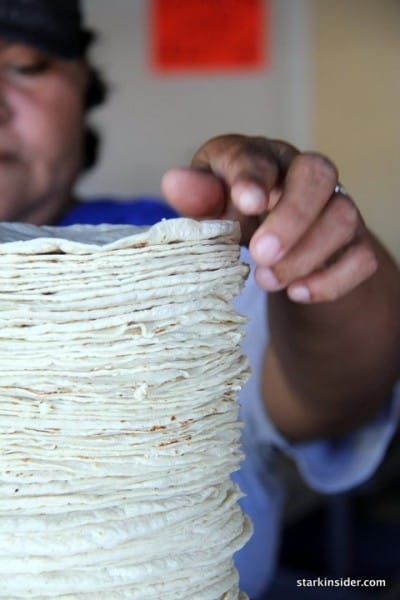 So with something so delicious, what is the controversy?
Well, there is a debate on which tortilleria makes the best tortilla in town. The one in the blue and yellow building or the one across?
Some swear they will only buy tortilla from the this tortilleria. Others claim that the place across the street is much better. Yes, it is almost like choosing a religion or political party.
However, in this case, no matter which place you go, you will end up enjoying a simple Mexican pleasure, the flour tortilla.