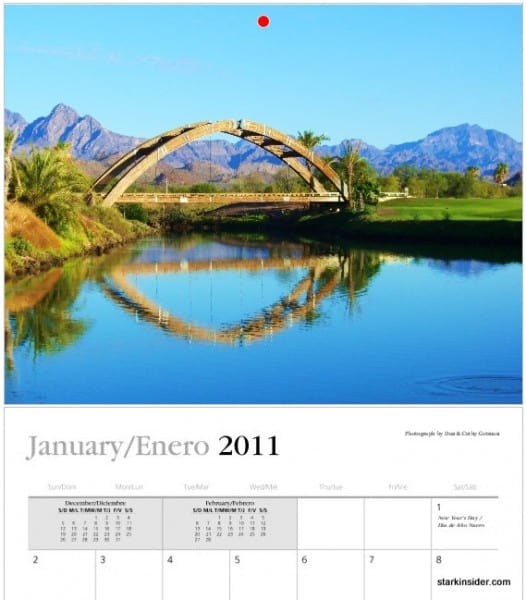 I've been working furiously this evening to pull together this year's 2011 Loreto Calendar which will benefit Eco Alianza, a Loreto non-profit that helps promote environmental awareness in the community. Each year for the past three years, a different charity has been selected and all net proceeds from the sale of the calendar is donated. This year, I am proud that the community of Loreto enthusiasts have pulled together to support a non-profit that strives to protect the Loreto environment.
To date the Loreto Project has raised $5,566 for charitable non-profit organizations in Loreto, Baja California. This is an accomplishment we can all be proud of as we enjoy our Loreto calendars throughout the year.
This year, we are moving to a full pre-order model. Deadline to order your 2011 Loreto calendar is November 21. Please order your calendar here.
A pre-order model will enable us to calculate the exact number of calendars needed and ensure that everyone who wants a calendar gets one. Printing in volume enables us to keep the prices down so that the maximum contribution can be allocated to the charity. Please note that everyone involved in the Loreto calendar effort are volunteers. The only cost incurred is for the printing and shipping of the calendars.
Thank you again for all of your support. To those photographers I need high resolution photos from, please send them to loni@starkinsider.com.