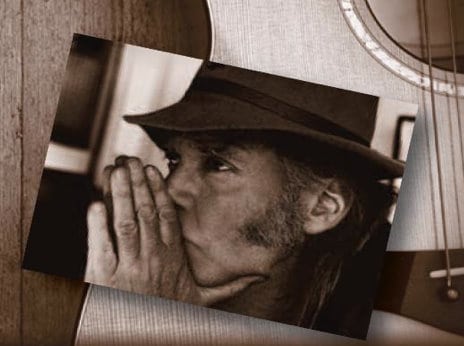 The Salesforce.com Foundation announced that singer-songwriter Neil Young, hailed as one of rock 'n' roll's most influential artists and philanthropists, will headline The Concert for UCSF Benioff Children's Hospital on Wednesday, December 8, at the Nob Hill Masonic Auditorium in San Francisco. Acclaimed singer-songwriter and multi-instrumentalist Joanna Newsom will open the show, which is being underwritten by the Salesforce.com Foundation.
"This is sure to be an unforgettable evening, and we're so very grateful to the Salesforce.com Foundation and Neil Young for their incredible support of UCSF Benioff Children's Hospital," said Mark Laret, CEO, UCSF Medical Center. "UCSF Benioff Children's Hospital is recognized as one of the leading children's hospitals in the world, largely due to the ongoing support of our community."
Funds raised through ticket sales will go toward building a new home for UCSF Benioff Children's Hospital, one of the nation's best children's medical facilities. Located at UCSF's Mission Bay campus near downtown San Francisco, the new UCSF Benioff Children's Hospital at Mission Bay will be part of a 289-bed integrated hospital complex for children, women and cancer patients. Upon completion in 2014, the 183-bed children's hospital will set a new world-class standard for patient- and family-centered health care, safety, sustainability and translational medicine.
Designed specifically for children and their families, the new hospital will offer urgent and emergency care, primary care, and specialty outpatient services; and, with 45 more beds than the current hospital and an on-site helipad, there will be room to grow and serve more critically ill children who otherwise might not have access to lifesaving care. In addition, the proximity of the hospital site to UCSF's biomedical research campus will speed the application of laboratory discoveries to the treatment of patients worldwide.
The hospital has programs designed specifically for young patients, such as a 50-bed Neonatal Intensive Care Nursery, recreational therapy for recovering kids and 60 outreach clinics throughout Northern California.
"The UCSF Benioff Children's Hospital is a vital resource for the entire Bay Area community," said Suzanne DiBianca, executive director, Salesforce.com Foundation. "We are honored to have Neil Young inspire us and others to join in the effort to advance health care for the youngest patients in our community and throughout the world."
A two-time inductee into the Rock and Roll Hall of Fame, co-founder of Farm Aid and co-organizer of the Bay Area's beloved Bridge School Benefit concerts, the prolific Young is one of the most influential singer-songwriters of his generation. He has created a musical catalog that includes more than 30 albums that represent only a portion of his work, ranging from genre-defining country rock and gentle folk to blues and rockabilly. An awe-inspiring live performer, Young shines as both a solo artist and a collaborator in some of the most legendary bands in rock and folk music, including Buffalo Springfield, Crosby Stills Nash & Young, and Pearl Jam.
UCSF Benioff Children's Hospital featuring Neil Young

Tickets to the concert for UCSF Benioff Children's Hospital featuring Neil Young include admission to a cocktail reception at 6:30 p.m.; a special welcome from honored guests at 8 p.m.; the concert beginning at 8:15 p.m; and a post-performance reception, all of which take place at the Nob Hill Masonic Auditorium at 1111 California Street.

Tickets are priced as follows: $250 each for American with Disabilities Act (ADA) special wheelchair seating for those who require it; $500 each for balcony seating; $1,000 each for main floor seating; and $5,000 for two tickets with main floor seating and an event parking pass. A range of sponsorship opportunities are also available.

Tickets are available at www.theconcertforucsfbch.com.