Even at only 13 years old, Uriah Shelton's career may very well be one of the hottest around. Mark these words, according to Loni who returned last night from the Napa Valley Film Festival: "one to watch."
In his latest film Lifted, a story about a singer whose family life is disrupted when his Marine father is re-deployed to Afghanistan, he plays a boy that despite many obstacles is inspired to compete in a teen singing competition. Fittingly the film also co-stars former American Idol, Ruben Studdard as a Pastor that helps the young boy cope.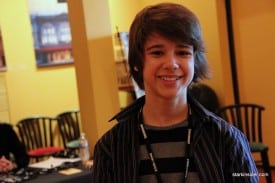 In this Stark Insider TV segment, Loni Kao catches up with Uriah before the screening of Lifted, at the Napa Valley Film Festival preview.
Other co-stars on hand also included Dash Mihok and Nicki Aycox. During the Q&A following the film, the audience learned it was the first time all three had seen the film together.
Directed by Lexi Alexander, Lifted clearly moved many in the audience; several were quick to thank the cast for an emotionally rewarding journey.
The Napa Valley Film Festival launch celebration, now in its third and final day, gave Northern California film goers a preview of what's in store in 2011 when the full-blown, nine day version of the festival arrives next year.
With over 70 films planned, co-founders Marc and Brenda Lhormer envision the perfect marriage of film, food and wine — a trifecta surely worthy of celebration. If the last two days are any indication, organizers should be pleased with the enthusiastic response.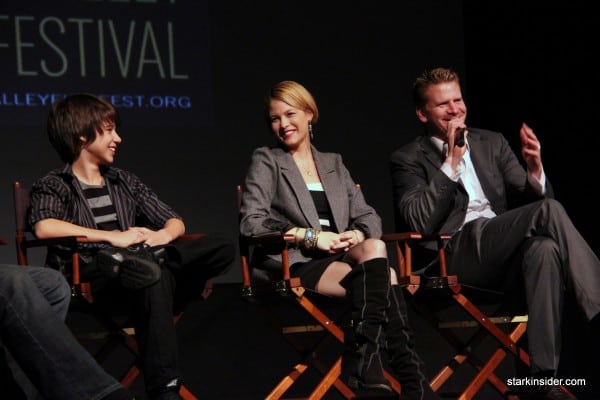 Today marks the final day of the NVFF preview featuring a matinee screening of the film everyone has been talking about across film festivals, The King's Speech. Will it land a best picture nomination? And will Colin Firth most assuredly earn a nomination for best actor?
The day closes with Tom Shadyac's documentary I am.
As for Uriah Shelton — "yes ma'am" — here is the perfect gentleman, emerging teen heartthrob, and even perhaps, a certain Harry Potter, Jr.?
(With Clinton Stark contributing in Napa)