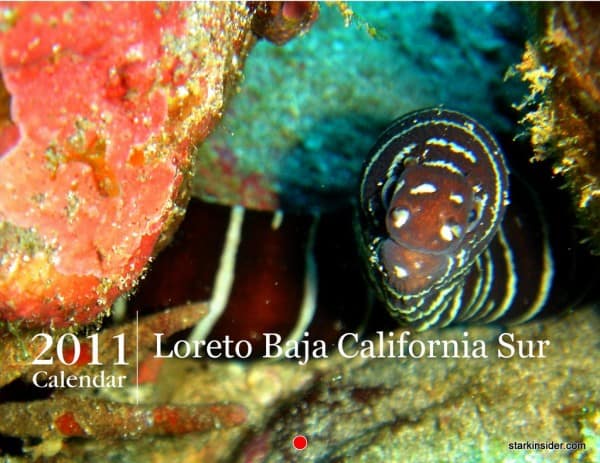 What does the 2011 Loreto look like? Who are the final winners of this year's photo contest?
The suspense is over. Below are winning photos of the 2011 Loreto Calendar photo contest. Congratulations to all the winners! The 2011 Loreto Calendar is a visual masterpiece because of all of you. All the photos were wonderful and the selection down to 14 photos was difficult.
Fortunately, like last year, I will be publishing 12 other photos from the original 31 finalists so your enjoyment.
The deadline to order your 2011 Loreto Calendar is tomorrow, Sunday. After that, I will send off the final order to the printers and the number of calendars printed will be set. Yes, these are limited editions and may be collector items one day ;-).
We have sold 99 calendars so far!
All net proceeds go to Eco Alianza in support of their children's educational programs that fosters environmental awareness. It's a great cause and a great way to get some of your holiday shipping done early.
For those that have already pre-ordered your calendars and are wondering when they will ship. I anticipate first week of December, in time for Christmas. The printers take about 8 days which is why I want to get the calendar order off to the printers tomorrow.
Special thanks to all of you who have supported this effort from the beginning 3 years go. Also, thanks to all the photographers for getting in your high-resolution photos so quickly and helping yours truly "catch up" on this project.
Mucho gracias,
Loni
P.S. All photos in the calendar will have credits to the photographers. It is not in these images since I have to still add this part in along with the Mexican, Canadian and US holidays.