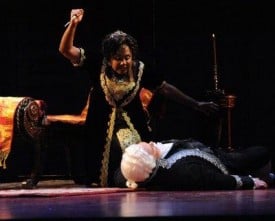 What's it like to own a voice "of unusual opulence and hair-raising power" (San Jose Mercury News, review of Tosca) and to live the life of a diva on the rise?
"I really didn't think until about two years ago that I could really make a career of it," explains soprano Jouvanca Jean-Baptiste at her residence, before hitting the rainy streets for rehearsal. "I go big! I go big, or nothing…"
In her first year at Opera San Jose, Jouvanca has already created buzz grande along the west coast with her inaugural performance in Anna Karenina and now in a stirring follow-up in Tosca.
Jouvanca let us tag along for an up-close and personal look at life in the opera. There are plenty of surprises along the way in this Stark Insider TV segment.
Does she listen to opera music when drivin' her car to the California Theatre in downtown San Jose for rehearsal… and what, pray tell, is that little bobble hanging from her rear view mirror all about?
Plus: what was it like for the Haitian-American to move across the country, leaving family and friends behind in Florida so she could chase her dream?
Jouvanca also discusses the ups-and-downs of trying to manage a career on stage.
"This business really, I would say, is expensive before it is lucrative. You spend a lot of money trying to be heard, trying to get into a program."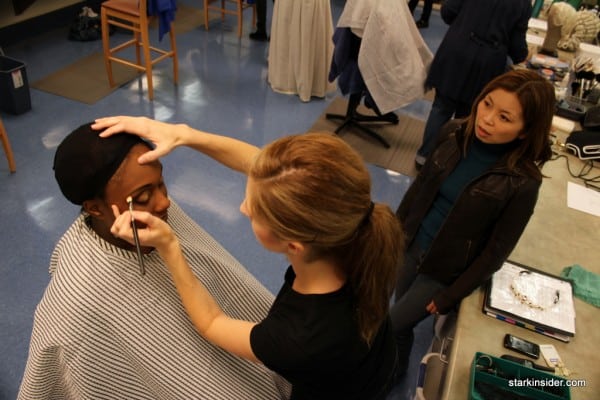 In the catacombs of the California Theatre next to an elevator, Jouvanca runs into Silas Elash who plays Baron Scarpia. The two discuss some of the more lethal operas. "Romeo and Juliet!" says Elash.
Pay close attention and you might even get an impromptu lesson on how to wield a knife with Hitchcock-like precision. Scarpias of the world, fair warning.
(With Clinton Stark and Loni Kao contributing)