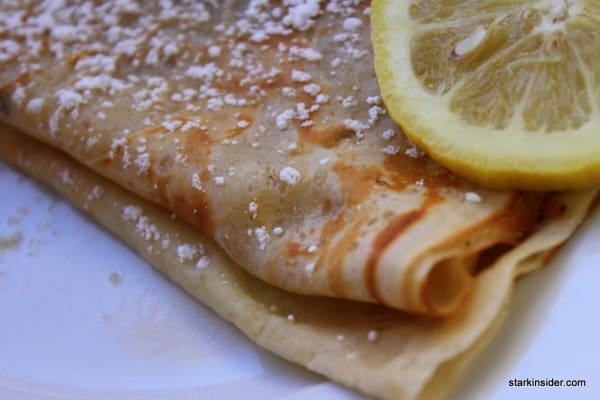 Arriving in Walnut Creek for Center REP Theatre's latest production, I realized I needed a shot of caffeine. I was early for the show so I decided to explore the surrounding shops in search of an inviting cup of latte injected with a double shot of espresso.
However, on my quest for a latte, I was suddenly distracted by the smell of warm crêpes being created right in front of my eyes at a little restaurant called "Crepes Ooh La La". For those that love pancakes, crêpes are the thinner French variety of this popular batter on hot griddle creation.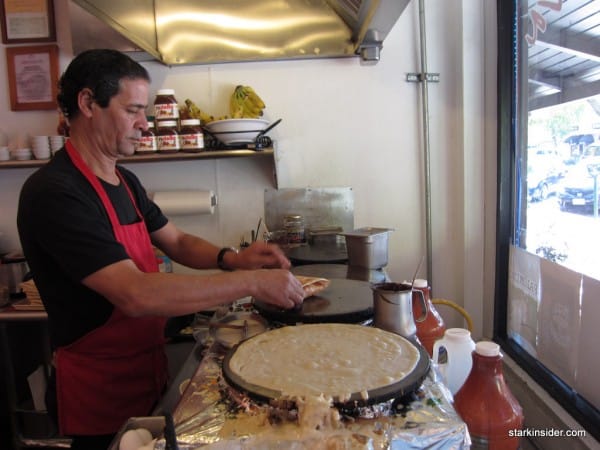 The ingredients for crêpes consist simply of flour, eggs, milk, butter, and a pinch of salt. Making them thin and flat is an important part of the character of crepes. What entices the culinary imagination of course are the toppings and fillings. Crepes can be savory or sweet which make them a versatile treat especially for breakfast and dessert.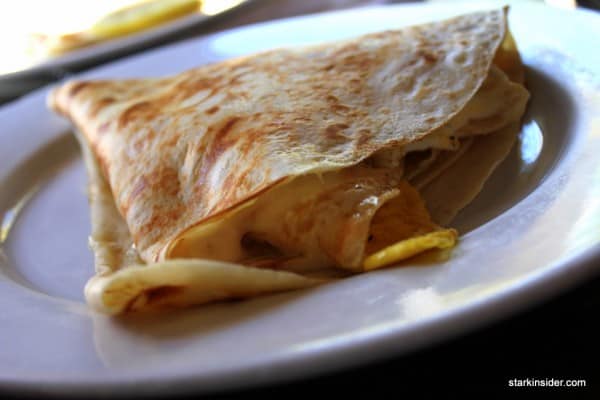 We ordered a smoked turkey, egg and cheese crêpe and a classic lemon crêpe to share. Both were delicious. I enjoyed the smoked turkey crêpe slightly more since I was craving breakfast more than dessert at that hour of day.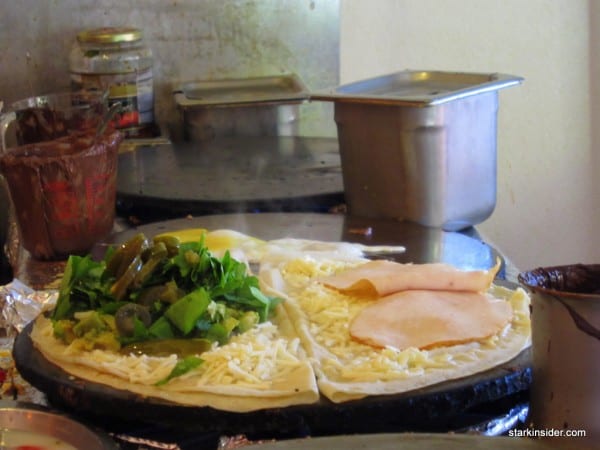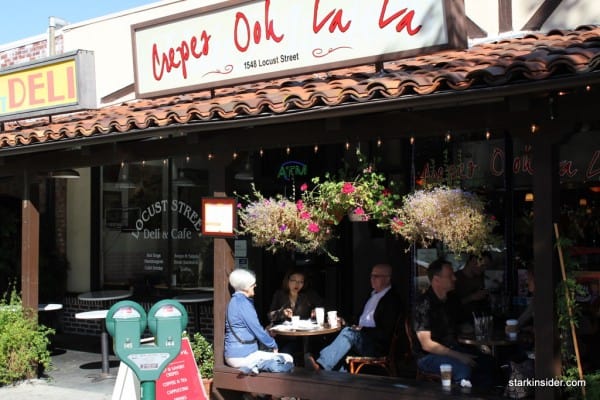 More than the food though was the experience of discovering this tiny cafe, watching them make the crepes, and savoring the smell of batter bubbling and espressos steaming. Sitting outside in on the tiny patio with the sun pouring down from between the arbor, it was a relaxing prelude to an afternoon show at Center REP.