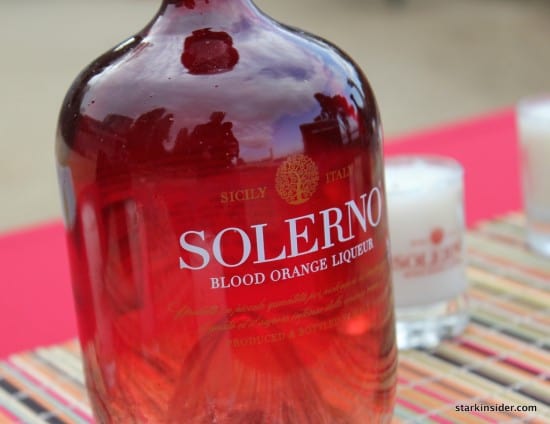 Solerno cocktails, Bocce Ball and a whole pig roast set against the scenic San Francisco Aquatic Park make for a intimate launch party for Solerno Blood Orange Liqueur.
As the name and beautiful Murano-inspired translucent red glass bottle suggests, this elixir is made in Sicily from sanguinello blood oranges. The punt of the bottle is shaped to remind one of an old-fashioned orange juicer.
There was an anticlimactic moment when the liquid that streamed from the mouth of the bottle was clear, nothing like the appearance of the magic red-colored bottle would have me believe. The red bottle is the visual star, crafted to stand out amongst a row of possible acquaintances set against a lit of wall in any of the chic bars in San Francisco and New York. A wall flower, it is not.
The cocktails concocted by San Francisco based mixologist Jacqueline Patterson at this launch party were refreshing with distinct notes of blood orange. The color of the Sicilian cooler was a pretty pink, a perfect drink for early evenings to play off the rosy orange of a setting sun. Well, at least I thought so and the inviting color of this drink was the reason for my selection over the Pancho Villa.