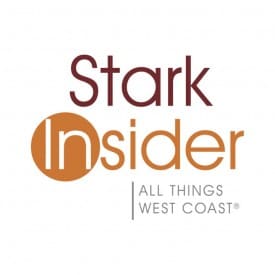 42nd Street Moon, the company that presents intimate productions of uncommon musicals, has chosen a show perfectly suited to the holiday season: Babes in Arms by Richard Rodgers and Lorenz Hart, with the script adapted by John Guare. The show features the memorable popular classics "My Funny Valentine," "The Lady is a Tramp," "Johnny One-Note," "Where or When?" "I Wish I Were in Love Again," and "All at Once." Low-priced previews will be presented at the Eureka Theatre on December 1, 2 and 3, with the Opening on Saturday, December 4 at 6 pm. It will run through December 19.
"Babes in Arms is the granddaddy of all "barn musical" shows – and it has one of the greatest musical theatre scores ever written," said Moon Artistic Director Greg MacKellan. "Most people have seen the 1950s rewrite of Babes, but in 1999, New York's Encores! series restored the original script and score, and that's the version we did later that year. We're delighted to be bringing it back in a new production. The book has more to it than people may know – I think it will surprise audiences, which is what we want to do."
Dyan McBride heads the creative team as director. She has worked with 42nd Street Moon as a performer and director since 1995, and also serves as Education Director for the newly created MoonSchool. Her directorial credits with the company include Do Re Mi, Mack & Mabel, and Call Me Madam. "I love Babes in Arms because it is hopeful and full of spirit," McBride said. "It's clever, inventive, fun, zany and charged with the excitement of youth." Dave Dobrusky will once again serve as musical director, and Zack Thomas Wilde will provide the choreography.
Heading the cast as "funny valentine" Val LaMar is Michael Scott Wells, in his debut role with the company. He plays opposite Moon favorite, Alexandra Kaprielian, starring as the resourceful heroine Billie Smith. Joshua James appears as Val's best friend, Marshall Blackstone, while former Hollywood child star, Baby Rose, is portrayed by Sophia Rose Morris. The sheriff's daughter Dolores is played by Tyner Rushing with Caleb Haven Draper as her friend Gus. Peter, the budding communist, is portrayed by Jonathan Shue. Others in the cast are Isaiah Boyd, Zak Franczak, Ben Euphrat, Gabriel Stephens, Annie Donahey and Dirk Leatherman.
Babes in Arms

42nd Street Moon / San Francisco

Music by Richard Rodgers/Lyrics by Lorenz Hart
Book by Richard Rodgers and Lorenz Hart
Adapted by John Guare

December 1 – 19, 2010

Low-priced previews: Weds. Dec 1 at 7 pm/Thurs. & Fri. Dec. 2 & 3 at 8 pm
Opening: Sat. Dec. 4 at 6 pm
Performances through Dec. 19:
Weds. at 7 pm, Thurs. & Fri. at 8 pm, Sat. at 6 pm, Sun. at 3 pm

Tickets: $24 – $44
Venue: Eureka Theatre, 215 Jackson Street, San Francisco