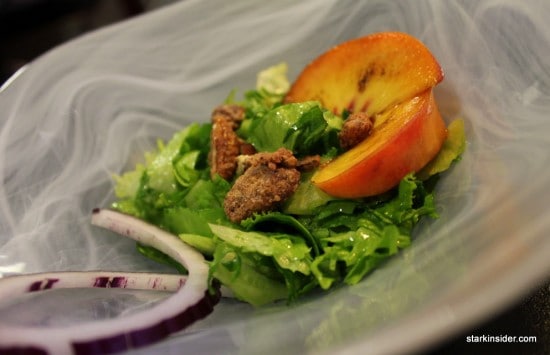 Most encounters with the circus involve siting in the audience as incredible spectacles of artistic and athletic talent whiz through air and race across on ground. But I got a chance this past summer to run away with the circus…for at least a few hours.
If you plan on running away with the circus, you better enjoy living in confined spaces on trains and trucks. The Ringling Brothers circus for example, transports its performers, staff and animals by train from one city to the next and yes, everyone is like family.
I was invited onto the pie car, which is where all the food is prepared for the passengers on the train. An critical feat given the demands each performer and athlete puts on their bodies every evening.
What ensued? You can watch the video interview here, "FUNundrum on a train with Ringmaster & Clown". It didn't take long before the experience became surreal when the ringmaster Johnathan Lee Iverson and clown Anthony Hoang jumped on board.
Chef Michael Vaughn prepared a special lunch for us. The crowning glory was a Tomahawk Steak. It was ginormous and cooked to perfection, medium rare. It capped off an entertaining and larger-than-life lunch.
The whole experience made me realize I am not ready to run away with the circus. In addition to the fun I had on board, I realized the great adaptations each performer and staff needed to make to continue practicing their art in a traveling circus.