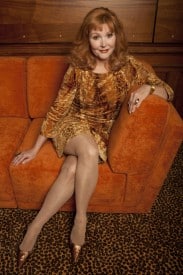 San Francisco is about to get a whole lot funnier with the opening of Holly's on November 4, bringing an upscale nightlife destination to the historic Don Lee building at 1000 Van Ness Avenue. A comedy club, bar and restaurant that will be open six nights a week for laughter in all forms, Holly's is the long-time manifestation of former actress and proprietor Holly Horn.
Internationally-known comedian David Crowe is Holly's first headlining performer, taking to the stage Thursday (8 p.m.), Friday and Saturday nights (8 and 10:30 p.m.), November 4, 5 and 6. Tickets for Thursday night's show are $18 per person and $20 on Friday and Saturday and available at www.hollyscomedyclub.com.
"It's been my dream for the last 30 years to open my own comedy club," said Horn. "The spirit of performing is in my blood and I thrive around creative people. I'm ecstatic to finally turn this idea into reality and create a new, independent home for comedy in San Francisco."
Along with Holly's owner and legendary luxury car entrepreneur and former Director and President of the Golden Gate Fields horse track, Kjell Qvale (pronounced "shell" "kah-volley"), Horn plans a venue that will regenerate the community of comics and camaraderie in the Bay Area that existed when she first entered the entertainment industry in the late 1970s. During her career as an actress and a comic on both coasts, Horn has been featured in television commercials, off-Broadway plays, was a founding partner in Sacramento-based improvisational group R.S.V.P. and appeared on the soap opera "The Young and the Restless." Now retired from the performing side of the entertainment industry, she is focusing her time booking and fostering comics for Holly's.
The first comedian to headline at Holly's, David Crowe is an irreverent, engaging and intellectual talent that has won both the Seattle and San Francisco Stand-up Comedy Competitions, performed for former President Bill Clinton and has appeared on numerous television and radio shows across the country. Ever an itinerant joke teller that gleans humor from his life experiences, he has lived with a tribe in the Amazon, visited 42 countries and has a degree in American Literature.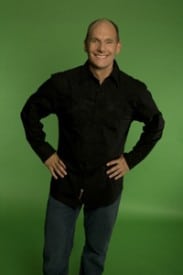 Holly's is located on the mezzanine level of the landmark Don Lee Building, the original home and showroom for Cadillac that was built in 1921 and is now on the National Register for Historic Places, with windows overlooking the vast lobby on Van Ness Ave. Holly's will add another element of entertainment to the existing space, sharing occupancy with the AMC Van Ness 14 movie theatre. The building is across the street from Mr. Qvale's Jaguar, Bentley, Rolls Royce and Land Rover showrooms of British Motor Car Distributors.
From the leopard print carpet to the hand-carved rustic wood lounge tables and beautiful wood-paneled wall framing the lounge, Horn's design aesthetic can be felt throughout the club. She scoured countless retailers, showcases and even thrift shops to find the perfect décor elements to encompass her classic, fun and upscale vision for Holly's. The space features a total of 200 seats at tables around the center half-moon-shaped stage and the handsomely-designed bar that overlooks the front lobby of the building and a communal table in the bar. Upon arriving to Holly's guests can also choose to sit at one of the plush saffron-colored sectional couches in the lounge area, enjoying a cocktail and a bite to eat before a show.
Every night will bring something new to the audience at Holly's. Monday nights will be "open mic" and "restaurant industry" night; Tuesday will welcome sketch comedy and improv; and Wednesday will honor local Bay Area talent. Headliners will be featured in one show on Thursday nights and two shows on Friday and Saturday nights.
Humor and creativity will even extend into the culinary side of Holly's, which will offer a menu of small dishes to share under headings such as "A Little Sumpin' Sumpin'" featuring items such as a trio of turkey, beef and tuna sliders. Sharing a love of omelets with Qvale, Horn plans to feature the breakfast dish on her late night menus every day. Monday through Friday nights from 4-7 p.m. during Happy Hour, Holly's will also offer a fresh air-popped popcorn bar with all the fixings that guests can choose and fill their bowl to their heart's content. Surprises on the cocktail side of the menu include unique glassware and presentation such as the Smoke & Mirrors martini that will be delivered tableside with dry ice and a tipsy glass that will feature the Three Sheets to the Wind cocktail.
Holly's Comedy Club

Beginning November 4, Holly's will be open Monday through Friday nights from 4 p.m. to 2 a.m. and 6:30 p.m. to 2 a.m. on Saturday nights with a weekly-changing roster of talent.

All tickets are general admission and exclude food, beverage or gratuity. Holly's has replaced the standard two-drink minimum in the industry with a two item minimum.

Tickets are available at the door or in advance by visiting www.hollyscomedyclub.com or calling (415) 3-HOLLYS (346-5597). Holly's is located on the Mezzanine level of 1000 Van Ness Avenue in San Francisco.