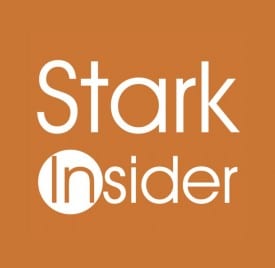 Announcing the the new Stark Insider – the San Francisco Bay Area's newest online magazine. Have you heard the news?
We serve up the latest in food & wine, theater, arts, culture and tech. Plus on location videos and behind-the-scenes at the biggest and most interesting shows.
"We're all lucky to have Stark Insider beating the drum for independent film, arts and theater," says Jeffrey Goodman, film director (The Last Lullaby).
"As media continues to change and evolve, forward-thinking outlets like Stark Insider are positioned to show us the way to the future," says Rick Lombardo, artistic director San Jose Repertory Theatre.
Stark Insider is everywhere you are – well amost.
Choose your favorite ways to access all our unique and original content:
Stark Insider is a San Francisco-based online magazine focused on theater, arts, food, wine, travel and tech. Launched in 2010 we feature stories, editorials, news and videos that aim to inform, inspire and engage a passionate community of 400,000 readers.
Popular shows include:
Inside: Arts
Featuring directors, actors and artists, plus behind-the-scenes stories.
Inside: Wine
A new spin on Napa and wine country.
Inside: SF Bay Area
On location whether it's a show premiere, a foodie event or charity benefit.
Coverage from San Francisco and Berkeley, to San Jose and Napa, and just about everywhere in between. With stories from Hawaii, Vancouver, Baja and other West Coast destinations.
"Twice as fun… but only half as smart."
Stark Insider was formerly StarkSilverCreek. The site was re-branded October 2010. Same great content with a name that's easier to remember (and that doesn't sound like a casino or winery).