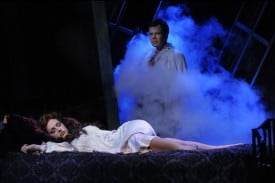 Despite what you might have heard, the story of Dracula did not originate in Transylvania. As a matter of fact, it all started at Peet's Coffee in San Francisco many, many years ago. It was there that Broadway veteran and "barihunk" Eugene Brancoveanu got on all fours and demonstrated his ability to become a menacing wolf.
Oh, and did you know that this particular vampire is a hardcore Ps3 Formula One racer, and held the #5 spot worldwide?
That — plus an impromptu harmonica jam — are  just a few of many surprises that we uncover in this special interview with Dracula himself, Eugene Brancoveanu. Joined by director Michael Butler (the Tim Burton of Bay Area stage?) of Center REP Theatre, we get an up-close and revealing look at the latest production now playing on the Lesher stage.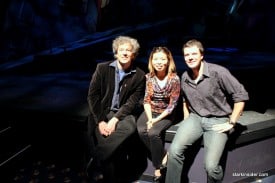 Vampires are all the rage these days with the success of films like Twilight leading the charge. So who, exactly, is Dracula?
"He's definitely someone your parents don't want you to be with," says Michael Butler, artistic director for the Center REP and director for the production. "But he's so appealing because he really gets you."
Dracula has been produced many times over, on stage, on film and on television. One of the challenges the team faced was bringing something unique to the stage.
"When I read the flyers that said 'See Dracula the way you've never seen it before' I thought 'Wow, that's a big claim!'" says Brancoveanu. "But now when I look at it I go 'I really haven't seen it like that… ever.'"
With brooding, pulsing sound checks in the background, and plenty of carpentry and lightwork taking place, Loni dares venture inside the world of Dracula. After all, even vampires need to rehearse…
Dracula

Center REP Theatre
Walnut Creek

By John Balderston & Hamilton Deane
Directed by Michael Butler

Experience the gothic classic as you've never seen it before. Bram Stoker's magnum opus comes alive on the Lesher stage with all the chills and thrills that this sexy masterpiece is famous for.

Now Playing through November 20, 2010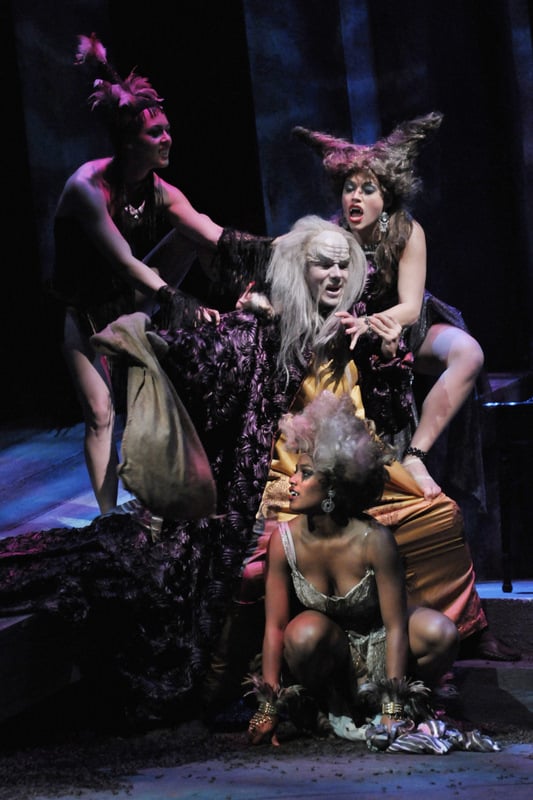 (with contributions/edits from Clinton and Loni Stark)