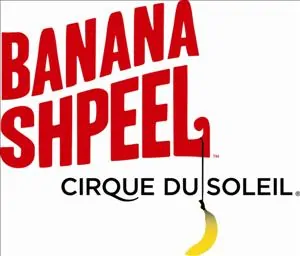 SHN was informed today by Cirque du Soleil that the San Francisco engagement of Banana Shpeel has been cancelled. Banana Shpeel, currently running in Toronto through October 10, was to play the Golden Gate Theatre October 16 through November 14, 2010.
Patrons who have purchased tickets for Banana Shpeel performances through SHN will receive a full refund. They will be contacted by SHN Audience Services or they may call 888 SHN 1799 directly.
Banana Shpeel is a new style of production from Cirque du Soleil that features a colourful combination of slapstick comedy, eclectic dance and unique acrobatic acts. The action follows a diverse spectrum of performances including tap, hip-hop and eccentric dance, physical comedy and distinctive acrobatic acts performed by elite international artists – plus madcap characters spreading chaos in all directions.
From a group of 20 street performers at its beginnings in 1984, Cirque du Soleil is a major Quebec-based organization providing high-quality artistic entertainment. The company has 5,000 employees including more than 1,200 artists from close to 50 different countries.Cirque du Soleil has brought wonder and delight to close to 100 million spectators in 300 cities on five continents. In 2010, Cirque du Soleil will present 21 shows simultaneously throughout the world. The International Headquarters are in Montreal.