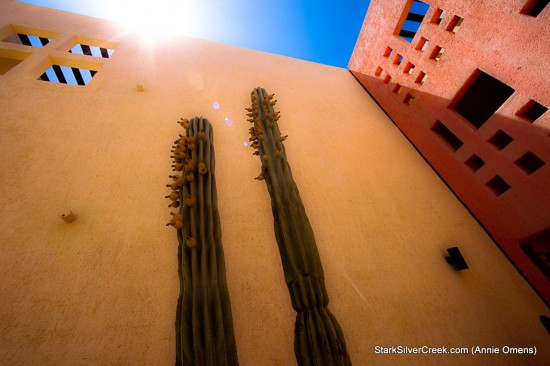 We kick off the long weekend here with gorgeous weather and stunning photos of Loreto courtesy of Annie Omens. I met Annie about 3 years ago while touring through our partially constructed home in Agua Viva, Loreto Bay. Since then I have been amazed at the breathtaking shots she is able to capture of Loreto.
For those enjoying the 2010 Loreto Calendar, you are already familiar with Annie's talent as a photographer. I was holding my breath this year, hoping Annie would enter the 2011 Loreto Calendar photo contest. Thankfully one day, when I checked my StarkSilverCreek inbox, there was a note from Annie and attached, sixteen photos she has selected from her collection as candidates for this year's Loreto Project.
This year's photo contest ended August 31st. The plan is to post up the remaining submissions I have received over this long weekend and then start the selection process. How exciting!
Each year for the past two years, we have selected a different Loreto charity that will benefit from the net proceeds from the sale of the calendar. The proceeds from this third annual event will go to Eco-Alianza, a Loreto charity which help to promote environmental awareness in the community. Last year, we were able to raise over $4,190 for the children of the Internado School in Loreto and two years ago, we raised $1376 for Animalandia. I hope with this community's effort, we will be able to raise even more for the selected charity this year.
Enjoy Annie's submission and support this year's effort by ordering our 2011 Loreto Calendars here. With all the photos contributed by the talented community of Loreto, this year's calendar will be spectacular.
Have a great weekend everyone and stay tuned for more photo submissions!