Plate by Plate kicks off the fall season with its first annual tasting benefit on September 18, 2010 at Terra Gallery. Featuring San Francisco's top restaurants, celebrated chefs, and premiere winemakers and beverage purveyors, Plate by Plate is sure to raise the spirits of food and wine connoisseurs.
Produced by Project by Project, the culinary event will take place in the heart of San Francisco and celebrate the city's long-storied history with food and wine. Plate by Plate will feature tastes from over 25 acclaimed chefs and restaurants, including notables such as Luce Restaurant, Roy's and Chez Papa Resto to name a few. Premiere sommeliers, producers and vintners such as William Cole Vineyards and Grgich Hills Estate will pour their signature wines.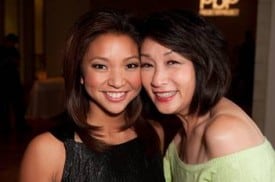 All charitable proceeds garnered throughout the event will benefit APA Family Support Services, an organization dedicated to promoting healthy Asian / Pacific Islander children and families. APA provides family support services to prevent child abuse and domestic violence through early/crisis interventions and clinical treatment services.
Project by Project is a 501(c)3 national volunteer organization of social entrepreneurs focusing on issues relating to the Asian American community by raising public awareness, volunteerism and capital. PbP selects a different theme to champion from year to year. Local chapters select a community-based organization that is focused on issues within that theme and tailors a year-long campaign to help its fundraising, community outreach and public awareness efforts.
Plate by Plate SF
Saturday, September 18
7:30 – 10:30pm (VIP reception starts at 6:30pm)
Mer at Terra Gallery
511 Harrison St (at First Street)
San Francisco, CA 94105