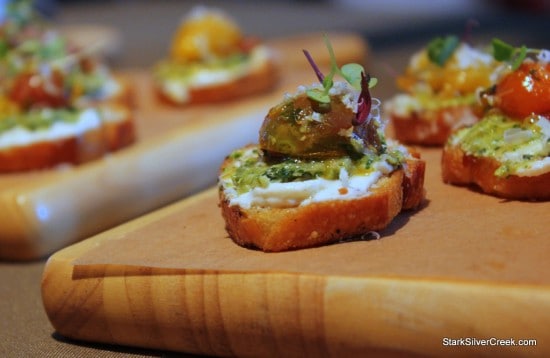 What characterizes San Francisco cuisine?
If California cuisine is defined by the use of freshly prepared local ingredients to create edible delights that fuse contrasting cooking styles and ingredients, then San Francisco cuisine gives it the international flair.
Home to about 3,500 restaurants, it is no wonder that the area's culture of cuisine is the #2 attraction for the 15.4 million visitors to the area a year. Even the #1 attraction, the ambiguous category of "Atmosphere & Ambiance", I would fathom, is influenced by the heavenly smells from fine dining establishments dotting the sidewalks, the lively energy emanating from bistros and the latest buzz swarming a food truck.
One of the best ways to sample a broad cross-section of San Francisco cuisine is at the annual SF Chefs Grand Tasting event. Local chefs from over 25 acclaimed restaurants gathered to share their expression of San Francisco cuisine this year in Union Square. Unlike the themed lamb and pork events, the Grand Tasting event gives chefs broad latitude in the dish they want to present to the sophisticated food-adoring San Francisco consumer.
Here were some of creations from the SF Chefs 2010 Saturday Grand Tasting. I also highlight my two favorite dishes of the afternoon. One showcases the freshness of ingredients in California, the other is a San Francisco twist on classic Italian.