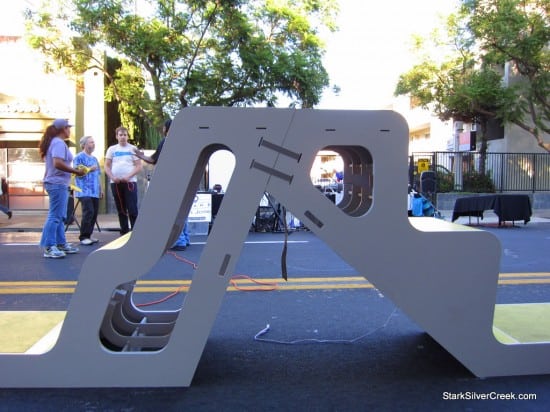 Absolute zero is the mythical temperature at which entropy, a quantifiable measure of the movement of heat from hot to cold areas in a system, would reach its minimum value.
However, yesterday, it was also daylong celebration of eclectic inventions and marvels that descended upon the SoFA District of San Jose as part of 01SJ Biennial by ZERO1. The AbsoluteZERO festival showcased the mind-bending ideas of over 100 artists, some literally wheels out into the open street festivities from the "Out of the Garage Into the World" exhibits from South Hall.
Here are some photos of the event, just as it kicks off.