Here's a great opportunity to get a taste of the Russian River Valley! The Grape to Glass ("Where Creative Juices Flow") Weekend takes palce this month, and is a highly recommended way to enjoy some of the best that the Sonoma county has to offer.
Every event during this three day weekend is hosted by growers and winemakers. Starting Friday morning August 20th, with a daylong passport event that includes over 30 Russian River Valley wineries offering special wines, food and their own brand of fun. Friday evening's Concert with the Artisans at the Hyatt Vineyard Creek in Santa Rosa will be a romantic evening with a tasting showcasing the diversity of varietals grown in the region paired with local restaurant offerings a performance by Nick Palance, billed as America's Andrea Bocelli is the main attraction! Saturday, August 21st is a day of fun, starting with a Townie to Market ride on big tire bikes visiting food purveyors, gardens and wine tasting rooms in Healdsburg culminating with a cooking demo by host, Chef Duskie Estes. Kayaking the River from Davis Family Vineyards to a designated river-side vineyard for a tasting and discussion.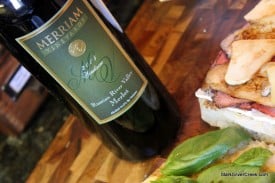 The centerpiece of the weekend's events are the ART OF WINEMAKING TOURS – very special opportunities to get into the vineyards with the growers, see wineries and river access not generally available to the public and enjoy wine and food from directly from their producers. Some of the tours are; A Perspective of the Ancient Sea, trek high above the valley to a vineyard perspective of how the valley was formed through volcanic activity and taste wines that reflect the diversity of soils, or Sipping Fresh & Fabulous, four winemakers show off the white wines of the region like, Viognier, Sauvignon Blanc, Chardonnay and Gewürztraminer! Green Farming from Soil to Table exhibits Russian River Valley's sensitivity to the environment – starting with Inman Family's green winemaking facility and moving to De Loach for a tasting of wines and foods made organically. These are just a few of the in-depth and out of the ordinary tours.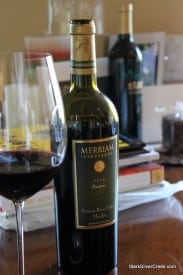 Saturday evening culminates with the popular Hog in the Fog Festival of Plenty 50 wineries pour, growers prepare a sensational barbeque of pulled pork, NY strip steak and chicken accompanied by ample sides fresh from local produce. The event is famous for its Gravenstein apple pie ala mode made from Pam Martinelli, local grape grower and winery owner. A silent auction with plenty of deals and a live auction with sensational lifestyle lots conclude at the last bang of the gavel while the first note of rockabilly band, Quarter Mile Combo will make the crowd want to move!
Sunday, August 22nd brings the weekend to an end with Bubbles & Pixels a gorgeous al fresco country brunch at Iron Horse Vineyards featuring sparkling and pink wines and a menu using fruits and vegetables grown on the estate.
GRAPE TO GLASS: SCHEDULE OF EVENTS

Friday, August 20th – click here for full details on Friday's events

TASTELIVE! PHOTO CONTEST
Ongoing Throughout Weekend

CELLARPASS WINERY SENSATIONS PASSPORT
11:00 am – 4:30 pm

IN CONCERT WITH THE ARTISANS
6:00 pm – 10:00 pm

Saturday, August 21st – click here for full details on Saturday's events

PADDLE OR PEDAL
9am – Noon
Kayak the Russian River
Townie to Market with Chef Duskie Estes
Tour de Vine~Cruise & Climb

THE ART OF WINEMAKING
From Grape to Glass
1:00 pm – 3:00 pm
Sipping Fresh and Fabulous: The White Wines of the Russian River Valley – Hanna Winery, Santa Rosa
Green Farming from the Soil to Table – Gourmet Mushroom, Sebastopol
The River Runs Through Us – How Russian River Valley's Namesake Shapes the Way We Make Wine – Trowbridge Estate, Healdsburg
Wild & Wonderful Reds – Foppiano Vineyards, Healdsburg
A Perspective of the Ancient Sea – Saralees Vineyard, Windsor
We Grow Food, Too! Foodies Celebration of the Russian River Valley – Gourmet Mushroom Inc. / Sunce Winery
Pinot Noir Neighborhoods – Tour A – Benovia / Tour B – Thomas George Estates
Then and Now: Russian River Valley Old Vine Zinfandel – Robert Rue Vineyards

HOG IN THE FOG
Festival of Plenty
5:00 pm – 9:30 pm

Sunday, August 22nd – click here for full details on Saturday's events

BUBBLES & PIXELS
A Sparkling Pink Finish
10:30 am – 12:30 pm