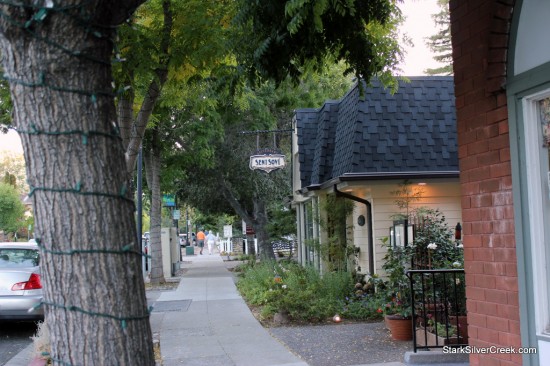 Featuring only the finest, naturally produced ingredients from small farms and specialty purveyors, the restaurant is now featuring special winemaker dinners and menus inspired by heirloom tomatoes. Picturesque and welcoming, Restaurant Sent Sovi ("sweet taste") romances diners with its beauty, warm elegance and chef Josiah Slone's acclaimed seasonal and stylish French California cuisine.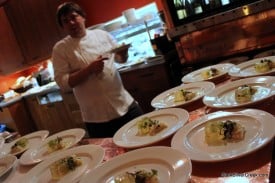 Set in the historic village of Saratoga, the intimate, charming dining room and private banquet space feature expert service, colorful local artwork and seasonal, flower-strewn, outdoor patios.
Their philosophy: "Seasonal and stylish French California cuisine relying on the finest naturally raised ingredients from smaller farmers, ranchers and specialty purveyors. Wine cellar showcasing the best wines from California and Europe with an emphasis on local wine makers." Josiah is not only the chef and proprietor of Sent Sovi, but also is the restaurants wine purveyor.
Yesterday, Sent Sovi hosted their third annual Heirloom Tomato Dinner. Missed the event?
For the rest of this weekend (August 27, 28 and 29), guests will have the option to select the Heirloom Tomato Dinner menu in lieu of their normal tasting menu.
In 2006 Sent Sovi started offering an additional tasting menu format, the "Grand Tasting Menu".
They can build a completely personalized dining experience based on your likes, dislikes, wine preferences and budget. Prices start at $145 per person, reservations must be made 48 hours in advance.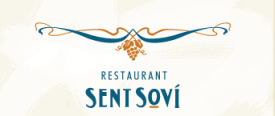 Where: Restaurant Sent Sovi, Saratoga
What: Winemaker dinners and Heirloom Tomato-inspired menus
When: Aug/Sept 2010
More information: Sent Sovi web site