What a beautiful thing. Today, the All-America Rose Selections announced the  winners of America's Best Rose Garden Competition 2010. After an admirable journey of restoration and community support, the historic San Jose Municipal Rose Garden has
been awarded the title of "America's Best Rose Garden" in the All-America Rose Selections' national competition, which garnered over 21,000 votes from rose garden lovers across the nation.
Thanks to thousands of volunteers the Garden has experienced a remarkable turnaround (see before and after photos). Now the entire city can enjoy the sweet fragrances and sights of the roses proudly beautifying the downtown area.
For those looking for their own gardening tips, be sure to check out the FAQ on the Friends of the San Jose Garden web site: "Roses need 7 Gallons of water a week. It is better to water them deeply, 3 times a week, instead of once a day. When weather is hot, add increase the water."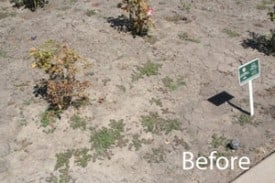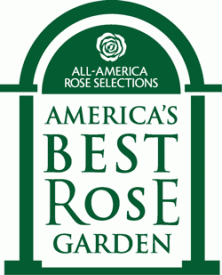 "Three short years ago the garden was on probation and close to losing its accreditation from AARS, and as result of the massive support from our community volunteers, city staff and local media, we have gone from probation to America's Best Rose Garden," said Terry Reilly, of Friends of San Jose Rose Garden. Reilly, along with Beverly Rose Hopper are the Founders of "Friends of San Jose Rose Garden", a non-profit organization bringing together a very motivated community of caring volunteers, which partnered with city staff/officials to revive the garden.
"Over 3,000 volunteers, some traveling more than two hours, have helped transform the San Jose Municipal Rose Garden into a place of beauty for all to enjoy. The garden has touched so many people's lives, and we are proud our program serves as a model for other parks nationwide," said Hopper.
Pat Reardon, one of the volunteers (and SSC contributor) wrote on her Facebook page: "It's official!!! San Jose has been named America's Best Rose Garden! … Yes, I"m what they call a Master Volunteer…..and we are VERY proud!"
Also placing in the top 10 is the Morcom Rose Garden in Oakland.
(thanks to Clint for the input on this article!)
Send your news, tips and story ideas to press@starkinsider.com. Don't forget to follow us @StarkInsider and like us on Facebook for the latest in SF Bay Area Theater, Arts, Food, Wine, Tech… and maybe even a blooper or two.
SSC – "Twice as fun / Half as smart."