The San Francisco Symphony's Grammy-winning Mahler recording cycle, launched in 2001 on its own SFS Media label, comes to a close this season with the release of Mahler's Songs with Orchestra on CD September 14 and by download from the iTunes Store on August 31.
Songs with Orchestra features Music Director Michael Tilson Thomas leading the Orchestra and Susan Graham performing Mahler's Rückert-Lieder. Thomas Hampson and the Orchestra contribute performances of Lieder eines fahrenden Gesellen (Songs of a Wayfarer) and selections from Des Knaben Wunderhorn. Rückert-Lieder and Lieder eines fahrenden Gesellen were both recorded live at Davies Symphony Hall during the SFS's three-week Mahler Festival in September 2009.
The selected songs from Des Knaben Wunderhorn with MTT, Hampson and the Orchestra were recorded at Davies Symphony Hall in May 2007. The release coincides with worldwide celebration of the music of Mahler: 2010 is the 150th anniversary of Mahler's birth, and 2011 marks the 100th year of Mahler's death. The SFS and Michael Tilson Thomas, among the world's leading interpreters of Mahler's music, will play a significant role in the global commemoration of Mahler, through concerts, extensive media projects, and prominent international tour performances.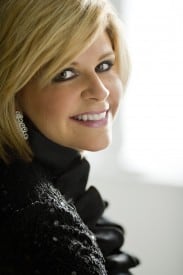 View "Recording Mahler's Songs with Orchestra," a six- minute video about the recording, on the San Francisco Symphony's YouTube Channel, at sfsymphony.
The SFS Media Mahler cycle has won seven Grammy Awards, including three for Best Classical Album. In January, its September 2009 release of Mahler's Symphony No. 8 and the Adagio from Symphony No. 10 garnered three Grammys in the categories of Best Classical Album, Best Choral Performance, and Best Engineered Classical Album. The cycle has sold over 140,000 recordings.
The San Francisco Symphony will commemorate the completion of this ambitious recording cycle by introducing a complete CD Boxed Set and, for the collector, a limited deluxe vinyl edition. Further details about these collections will be forthcoming.
The release of Mahler's Songs with Orchestra coincides with MTT and the San Francisco Symphony's fall tour of Europe September 11-16 which includes performances of Mahler's Symphony No. 5 at the prestigious Lucerne Festival and in Turin, Italy. During May 2011 Tilson Thomas and the Orchestra perform Mahler's Symphonies No. 2, 6 and 9 at Davies Symphony Hall and on tour in Europe including as part of a rare four-concert engagement at the famed Vienna Konzerthaus during the city's commemoration of the Mahler anniversaries.
The Symphony's third season of its Keeping Score PBS Television series, hosted by MTT and scheduled to air in spring 2011, is devoted to Gustav Mahler. Keeping Score is the San Francisco Symphony's national project to make classical music more accessible and meaningful to people of all ages and musical backgrounds, and a key component of its almost century-long history of music education. The programs work in tandem with an interactive website, keepingscore, a national radio series, and a national model education program for K-12 teachers that helps them integrate classical music into core subjects. To date, nearly five million people in the U.S. have seen the Keeping Score television series, with international broadcasts across Europe and Asia.
Michael Tilson Thomas has distinguished himself as one of the world's foremost Mahler interpreters, and through his signature performances, as one of the composer's most compelling advocates. In 1974, at the age of 29, he made his SFS debut conducting Mahler's Symphony No. 9. Now entering his sixteenth season as Music Director, he and the SFS have formed an orchestral partnership acclaimed for their interpretations of the music of Mahler as well as for innovation and artistic excellence. Michael Tilson Thomas was named Gramophone Artist of the Year for 2005, partly in recognition of the SFS Media Mahler recording series. The Gramophone Award, considered by many to be the most important in the classical music industry, is given each year to the musician who has made the greatest contribution to classical music.
All SFS Media Mahler recordings are available from the Symphony Store in Davies Symphony Hall and online at sfsymphony store as well as other major retailers. The recordings can also be purchased as MP3s from iTunes, Emusic, Rhapsody, and other digital outlets. SFS Media recordings are distributed by Harmonia Mundi in the U.S., IODA digitally and Avie internationally.
MAHLER / SONGS WITH ORCHESTRA
TRACK LISTING:
Lieder eines fahrenden Gesellen Thomas Hampson, baritone
1. Wenn mein Schatz Hochzeit macht
2. Ging heut' Morgen übers Feld
3. Ich hab' ein glühend Messer
4. Die zwei blauen Augen
Rückert-Lieder Susan Graham, mezzo-soprano
5. Ich atmet' einen linden Duft
6. Blicke mir nicht in die Lieder
7. Liebst du um Schönheit
8. Um Mitternacht
9. Ich bin der Welt abhanden gekommen
Selections from Des Knaben Wunderhorn Thomas Hampson, baritone
10. Lied des Verfolgten im Turm
11. Der Tamboursg'sell
12. Wo die schönen Trompeten blasen
13. Revelge
14. Urlicht
MAHLER / SONGS WITH ORCHESTRA
SFS Media 821936-0036-2-6
Michael Tilson Thomas, conductor
Release Dates: September 14, 2010 in stores and from digital retailers. August 31, 2010 available for pre-release by download exclusively from Apple's iTunes Music Store.