Get your gourmet on! Today, the second annual Eat Drink SF kicks-off with "Restaurant Week." The premiere food, wine and spirits event has the Bay Area abuzz. Running through to next Sunday (August 15), think of SF Chefs as a celebration. It's a wonderful chance to sample gourmet food, meet your favorite celebrity chefs, taste wines, and mingle with friends and associates. All of this at the best city in the world: San Francisco.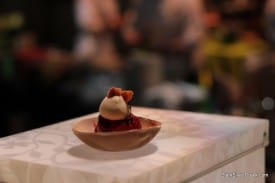 Over 60 fine restaurants–including Americano, Isa, Luna Park, Sociale, Tres Agaves and XYZ at the W Hotel–are participating in "Restaurant Week" which showcases each chef's unique style and creativity. Menus will be priced in two tiers, allowing restaurants to work with great ingredients and to potentially pair courses with appropriate wines and/or spirits. Prix-Fixe prices will be $35 and $50.
Just some of the chefs you may see serving up their very best include: Josiah Slone, Phil West, Charles Phan, Roland Passot, Cindy Pawlcyn, Matthew Accarrino, Paul Piscopo… and the list goes on… and on… did I tell you this show is filled with a stellar cast?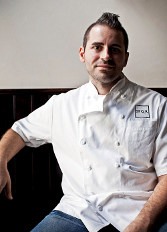 Industry seminars begin on Tuesday. 27-year-old Mutineer Magazine Publisher and Editor Alan Kropf, who has been described as a "leader amongst the next generation of beverage professionals," leads a panel discussion on the ins and outs of the beverage industry. Then on Wednesday, tablehopper's Marcia Gagliardi leads a spirited conversation on hiring, firing and training staff, building relationships with both loyal and difficult guests, and the art of running successful restaurants.
"Going Whole Hog" examines the trend of using the whole animal.
Later in the week, Gilian Handelman, Director of Wine Education, Kendall Jackson Wines explores how color in foods and wines relates to how well they pair with one another. And–Facebook and Twitter and Yelp, oh my!–Andrew Freeman and Co. moderate a panel on The Next Wave of Social Food Media.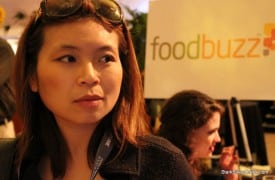 Come Friday, things really shift into high gear. Make sure you block off lots of time to enjoy all sorts of opportunities to taste the best this city has to offer. There will be two Grand Tastings (Sat and Sun). A ribbon-cutting ceremony takes place on Friday followed by an opening night party.
Loni tells me she has her game face on… a new pair of shoes, and a kick of San Francisco sass (not sure what that means)…. Look for the stories, photos and on location videos here as we cover this marquee event.
Send your news, tips and story ideas to press@starkinsider.com. Don't forget to follow us @StarkInsider and like us on Facebook for the latest in SF Bay Area Theater, Arts, Food, Wine, Tech… and maybe even a blooper or two.