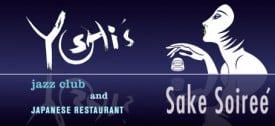 San Francisco's Joy of Sake will be held at Yoshi's Jazz Club and Japanese restaurant in the Fillmore District on September 9. This year's event features 150 different daiginjo, ginjo and junmai sakes, including many gold- and silver-award recipients from the 2010 U.S. National Sake Appraisal.
All sakes are shipped from Japan via refrigerated container and arrive in San Francisco in peak condition. In addition, Yoshi's Sake Soiree features a delicious array of sake appetizers prepared by executive chef Sho Kamio. For a complete list of last year's menu please click the link below.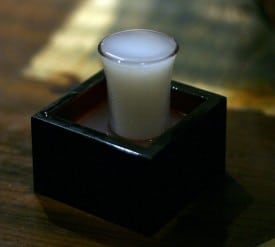 To ensure that every guest has a quality experience, with plenty of sake, food and room to move around, attendance this year is limited to 350 persons.
National Sake Appraisal, the Joy of Sake will also be held in Tokyo on November 2, an "American-style" sake event, featuring delicious sake in peak condition, a variety of sake appetizers from top chefs and live entertainment.
Following the Joy of Sake events, 16 "Aftertaste" tasting sessions are held each year in New York, San Francisco, Los Angeles and Honolulu, using labels submitted as entries in the U.S. National Sake Appraisal. Each event features 39 entries, with an average 75 people attending. Joy of Sake is a non-profit organization, and these events help ful ll its mission of sake education. Tickets are $65. More information: www.joyofsake.com.