American Conservatory Theater (A.C.T.) opens its 2010–11 season with the return of two-time Tony Award winner and A.C.T. favorite Bill Irwin (Fool Moon at A.C.T., Edward Albee's Who's Afraid of Virginia Woolf? on Broadway, and the award-winning film Rachel Getting Married) to the Bay Area in his hilarious reimagining of Molière's Scapin. In this lively baggy-pants comedy, the rascally title character balances his penchant for mayhem and mischief with a promise to help two pairs of wide-eyed lovers. Irwin—who adapted (with Mark O'Donnell) and directs—whips commedia dell'arte, live music, and his trademark sophisticated clowning into a frenzy, transforming this 17th-century farce of mistaken identities and mishaps into a sparkling theatrical event perfect for all ages.
This show also reunites Irwin with several of his former cohorts from San Francisco's Pickle Family Circus: celebrated Bay Area actor Geoff Hoyle takes on the role of Scapin's curmudgeonly master, Geronte; Randy Craig (who works with the San Francisco Mime Troupe) will compose the music for Scapin and perform in the show; and ODC/San Francisco choreographer Kimi Okada will serve as movement consultant. Scapin plays September 16–October 10, 2010, at the American Conservatory Theater (415 Geary Street, San Francisco). Press nights are Wednesday, September 23, 2010, at 8 p.m., and Thursday, September 24, 2010, at 8 p.m.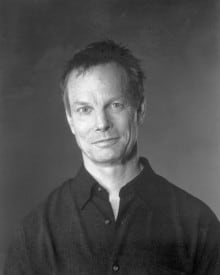 "I've wanted to return to Molière's Scapin and the adaptation Mark O'Donnell and I did together," said Irwin, "and I've wanted to return to A.C.T. and its audiences. I've also wanted to return to work again with my San Francisco colleagues and friends. Might as well do it all at once." A.C.T. Artistic Director Carey Perloff adds: "The incomparable Bill Irwin has made comic mischief with Bay Area clowns for decades and is reuniting with some of his favorite artists from his early days in San Francisco, so it feels like a delightful family effort and a gift to Bay Area audiences of all ages."
"This production of Scapin is the perfect fusion of so many aspects of A.C.T.: a collaboration among our extraordinary core company and extended family, along with three of our finest comic M.F.A. Program actors," says Perloff, speaking to the wide range of A.C.T. artists who will take part in this production. The cast, which brings together many different arms of the A.C.T. artistic family, includes René Augesen and Gregory Wallace, A.C.T. core acting company members; Ashley Wickett, Patrick Lane, and Richardson Jones, members of the A.C.T. M.F.A. Program class of 2011; Omozé Idehenre and Jud Williford, A.C.T. M.F.A. Program graduates; and Steven Anthony Jones, a longtime member of the A.C.T. artistic family. Keith Terry, a celebrated percussionist and clown, will round out the show's musical accompaniment along with Randy Craig.
Irwin is one of a handful of artists keeping the longstanding tradition of clowning alive in the mainstream American theater. His detailed study of the comedic greats—from commedia dell'arte to vaudeville to Chaplin—comes through in his physically impressive and emotionally engaging performances. In this adaptation of Scapin—an irreverent and self-referential adaptation he created with Mark O'Donnell (who won a 2003 Tony Award for cowriting the book of the musical Hairspray and who has been a staff writer for Saturday Night Live)—Irwin creates a theatrical rollercoaster ride featuring live music, chase scenes, and a big dance number, as well as playful barbs at A.C.T. It's a perfect foil for his celebrated stage persona, as well as the exciting all-local cast he's assembled from the extended A.C.T. artistic family.
Audiences can make farce a family affair—and save! A.C.T. will offer its popular family four-packs—a mainstay of the annual production of A Christmas Carol—for Scapin. When a patron buys a family four-pack, they get four tickets during the first two weeks of performances at a 35% discount.
A.C.T. will offer numerous InterACT events in association with Scapin that will give patrons opportunities to get closer to the action—and to save big—while making a whole night out of their evening at the theater:
• 10UP: World-Class Theater at Happy-Hour Prices: Sep. 16–26
Live it up with 10UP! Enjoy the Bay Area's best theater for only $10 a ticket for Balcony seats during select performances. The third-floor Sky Bar opens one hour before curtain time—show up early and mingle with other theatergoers while you enjoy happy-hour drinks and soak up the historic charm of one of the most beautiful theaters in the country.
• Audience Prologue Featuring Bill Irwin: Tue., Sep. 21, at 5:30 p.m.
Get inside the artistic process with a free half-hour preshow discussion with Bill Irwin. FREE and open to the public (no tickets required).
• Bring What You Can/Pay What You Wish: Thu., Sep. 23, at 8 p.m.
Pay any amount for your tickets when you bring nonperishable food donations for the San Francisco Food Bank. Patrons are limited to two tickets per donated item, two tickets per person. Tickets go on sale at 6 p.m. the day of the performance. Sponsored by Bank of the West.
• Theater on the Couch: Fri., Sep. 24, at 8 p.m.
Join members of the San Francisco Center for Psychoanalysis for an exciting postperformance discussion that explores the psychological aspects of the show and addresses audience questions.
• Audience Exchanges: Tue., Sep. 28, at 7 p.m. / Sun., Oct. 3, at 2 p.m. /
Wed., Oct. 13, at 2 p.m.
After the show, stick around for a lively Q&A session with the actors and artists who create the work onstage.
• OUT with A.C.T.: Wed., Sep. 29, following the 8 p.m. performance
A.C.T.'s production of Scapin is sponsored by Citi Private Bank, Farella, Braun + Martel, and JW Marriott. Scapin is also made possible by executive producers Priscilla and Keith Geeslin and Chris and Leslie Johnson; producers Judith and David Anderson, Drs. Caroline Emmett and Russell E. Rydel, Nion T. McEvoy, Ruth and Alan L. Stein, and Trident International Corp, Anna Flider; and associate producers Mac and Leslie McQuown, John and Paula Murphy, and Cindy and Rick Simons. A.C.T. would also like to acknowledge its 2010–11 season company sponsors Priscilla and Keith Geeslin, Ambassador James C. Hormel and Mr. Michael P. Nguyen, Nancy Livingston and Fred Levin, The Shenson Foundation, Burt and Deedee McMurtry, Lorenzo Thione, and Jeff and Laurie Ubben.
Scapin is just the beginning! A.C.T.'s 2010–11 season continues with the West Coast premiere of Marcus; or The Secret of Sweet (October 29–November 21, 2010), the finale of The Brother/Sister Plays trilogy, written by the unstoppable Tarell Alvin McCraney and hailed as "the greatest piece of writing by an American playwright under 30 in a generation or more" (Chicago Tribune). Magic Theatre and Marin Theatre Company will produce the other two plays in the trilogy in a first-time collaboration with A.C.T. More information about the other two plays and about how to purchase trilogy packages can be found at brothersisterplays. The new year brings the West Coast premiere of Bruce Norris's razor-sharp comedy Clybourne Park (January 20–February 13, 2011), which Entertainment Weekly calls "a completely audacious, architecturally ingenious entertainment." Next up is Harold Pinter's most provocative play, The Homecoming (March 3–27, 2011), directed by longtime Pinter collaborator A.C.T. Artistic Director Carey Perloff. And you haven't experienced Jean-Paul Sartre's existential masterpiece No Exit until you've seen the groundbreaking multimedia version by Canada's The Virtual Stage and Electric Theatre Company, which makes its U.S. premiere at A.C.T. April 7–May 1, 2011. The 2010–11 season culminates in the much-anticipated world premiere of Armistead Maupin's Tales of the City, a new musical based on Maupin's beloved books and created by writer Jeff Whitty and director Jason Moore (the team behind Avenue Q) and Jake Shears and John Garden (the musical minds behind the glam-rock band Scissor Sisters). A.C.T. brings the iconic saga to San Francisco live May 17–June 19, 2011. The season also includes A.C.T.'s annual nonsubscription holiday treat, A Christmas Carol (December 2–24, 2010).