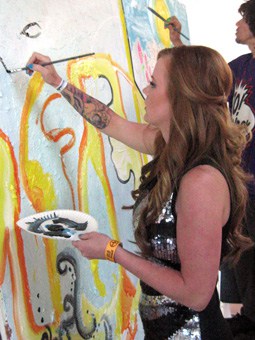 There are plenty of shows now playing across Bay Area stages, and some new ones opening this weekend. As usual, our recommendation: do the family stuff during the day, and head to the theater in the evening. Some of the highlights this weekend include strolling the street art scene, a taste of some Disney-style magic live on stage, and a dramatic occupation of a factory by its workers (sans words).
At this point, before I summarize the shows, I like to usually throw in a quote. In honor of certain travels to Canada, we bring you a twist of a theater quote from one of the most-loved actors of the 80s/90s, and now an inspirational spokesperson for Parkinson's, Michael J. Fox. His idea of theater is slightly different:
"The oldest form of theater is the dinner table. It's got five or six people, new show every night, same players. Good ensemble; the people have worked together a lot."
Well said! And here's what Marty, the rock 'n rolling hipster from Back to the Future, had  to say about science:
"Ah, Jesus Christ! Jesus Christ, Doc, you disintegrated Einstein!"
And with that we bring you three picks for some weekend fun. Enjoy yourselves, happy summer everyone.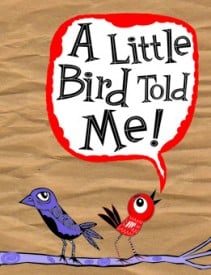 First Friday Art Walk
Downtown San Jose, SoFA
Friday, August 6, 7 – 11pm
An eclectic evening of Arts & Culture in downtown San Jose's SoFA district every First Friday of the month. Artists/Vendors: Folded Inc, Ai & Ai, Laura Callin Bennett, DonBon, EAZ1 & Jodi Macarenas, Korrupt Clothing, Beadworker, Force 129, Love & Logic Studios, Mike Borja , Kurtis Rykovich, David Mejia, Al Preciado, Theresa Munoz, Gianfranco Paolozzi, Michelle Waters, Gretchen Kisler, Pellet, Michael Foley, Joe Nance/Handy Music Mgmt, Shayne Herrera, Joshua Quinonez, Slave Labor Graphics, Emo, Skully Boom, Art for Global Justice, Flashing Panda, Studio MME /Jeffrey Opp Photography, Trading Voices Project, Right Brain Halo, Retail Therapy, Christina Martin, Barefoot Coffee, MoGo BBQ, Quick Dog Catering, TreatBot.
On stage:
7:45-8:30 PM The Emerald Hill
8:50-9:35 PM Panthelion
10:00-11:00 PM Rykarda Parasol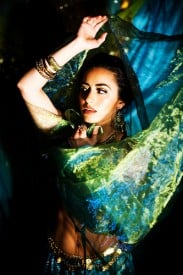 Disney's Aladdin
Berkeley Playhouse
Julia Morgan Center for the Arts, Berkeley
Opens: Saturday, August 7
A street urchin falls in love with a princess but it's going to take a magic genie to win her hand amongst all her rich suitors. Or will it? Anything can happen in Agrabah, City of Enchantment, in this buoyant retelling of the classic Arabian tale! This west coast premiere of Disney's Aladdin features all the familiar characters from the best-selling animated movie classic, as well as the memorable Menken songs such as, "Arabian Nights", "Friend like Me", and "A Whole New World". Music by Alan Menken / Directed by Jennifer King / Music Direction by Amy Dalton / Choreography by Dane Paul Andres. Running Time 75 minutes.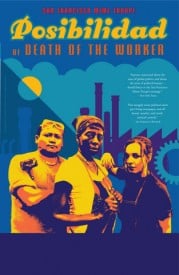 POSIBILIDAD, or Death of the Worker
San Francisco Mime Troupe
San Lorenzo Park, Santa Cruz
Opens: Sunday, August 8
A small U.S. factory is shutting down. All of the workers are losing their jobs, and to add insult to injury, they have also lost their last two weeks of pay and retirement funds, which were raided over the years to pay stock dividends. On the final day of work, a pregnant employee, suddenly overtaken with labor pains, sits down on the job. Interpreting this as an act of defiance, The Boss calls security. The situation escalates and before anyone has a chance to think, the Workers have accidentally occupied the Factory!