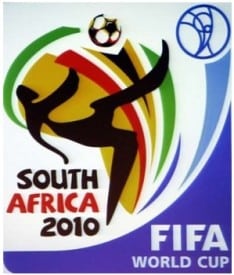 The San Jose Earthquakes, the City of San Jose, the San Jose Sports Authority and the San Jose Downtown Association announced today that they will host a viewing party in the SoFa District of San Jose for the World Cup Final match on July 11. The free event is slated to begin at 9 a.m. PT. The game will kick off at 11:30 a.m. PT.
The block from 1st St. and San Carlos Ave. will be blocked off and a giant video display will broadcast the game facing South from San Carlos. Additionally, there will be an Earthquakes festival area with inflatables for families near 1st Street and San Salvador. Verizon Wireless will also have a fan interactive area. Most of the local businesses in the district, including Original Joe's, Café Trieste, Blue Chip, Bayonne, Brix, Eulipia, Wet and Café Shellana, will be open for the event.
The World Cup has been immensely successful so far with millions tuning in to watch the event. An American record 14.9 million people tuned in to watch the game between the United States and Ghana on ABC on Saturday, June 26. An additional 4.5 million Americans tuned in to watch the game on Univision.