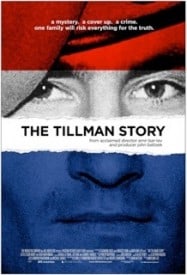 The new Napa Valley Film Festival announced that they will host a special sneak preview screening of the acclaimed 2010 Sundance sensation, The Tillman Story. The Filmmakers will be attending this most intimate screening in Napa Valley, a few weeks in advance of the film's limited theatrical release.
When Pat Tillman gave up his professional football career to join the Army Rangers in 2002, he became an instant symbol of patriotic fervor and unflinching duty. But the truth about Pat Tillman is far more complex, and ultimately far more heroic, than the caricature. And when the government tried to turn his death into propaganda, they took on the wrong family.
From her home in Northern California, Pat's mother, Dannie Tillman, led the family's crusade to reveal the truth beneath the mythology of their son's life and death. The Tillman Story resounds with emotion and insight, and goes beyond an indictment of the government to touch on themes as timeless as the notion of heroism itself.
Pat Tillman was born in San Jose, California. He started his college career as a linebacker for Arizona State University in 1994, when he secured the last remaining scholarship for the team. Tillman excelled as a linebacker at Arizona State, despite being relatively small for the position at five-feet eleven-inches tall. As a senior, he was voted the Pac-10 Defensive Player of the Year. Academically, Tillman majored in marketing and graduated in three and a half years with a 3.84 GPA.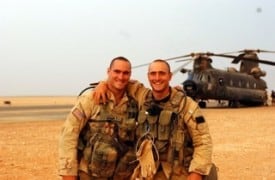 In the 1998 NFL Draft, Tillman was selected as the 226th pick by the Arizona Cardinals. Tillman moved over to play the safety position in the NFL and started ten of sixteen games in his rookie season. At one point in his NFL career, Tillman turned down a five-year, $9 million contract offer from the St. Louis Rams out of loyalty to the Cardinals. In May 2002, eight months after the September 11, 2001, attacks and after completing the fifteen remaining games of the 2001 season which followed the attacks (at a salary of $512,000 per year), Tillman turned down a contract offer of $3.6 million over three years from the Cardinals to enlist in the U.S. Army. Tillman was subsequently deployed to Afghanistan again. On April 22, 2004, he was killed by friendly fire. The specific details of his death and its aftermath were investigated by the US Congress.
Cameo Cinema, St. Helena, AUGUST 4th – 6pm & 8:45pm

5:00pm – Napa Valley Film Festival Founders Only VIP Reception with the Filmmakers – Lobby of the Cameo Cinema, 1340 Main St. in St. Helena

6:00pm – Premiere Screening followed by a Q&A and post screening After-Party with the Filmmakers at the nearby Caldwell Synder Gallery, 1328 Main Street. $30*

8:45pm – Encore Screening followed by a Q&A wtih the Filmmakers. $15

Tickets on Sale at the Cameo – www.cameocinema.com – Movie Line 707.963.9779