The San Francisco Symphony (SFS) and Music Director Michael Tilson Thomas announced several new concerts for its 2010-11 season, including a rare Bay Area holiday concert by Liza Minnelli and her sextet Sunday, December 5.  San Francisco Symphony Chorus concerts are highlights of the 2010 holiday season, including, new this year, 'Twas the Night holiday concerts with conductor Chorus Director Ragnar Bohlin, members of the San Francisco Symphony and Chorus, and organist Robert Huw Morgan on December 22, 23, and 24.  The Orchestra will perform live musical accompaniment for the 1982 film The Snowman on December 18, and, for the first time since 2007, will offer four performances of Handel's Messiah, December 15, 16, 17, and 19. Also performing are Mariachi Sol de México de Jóse Hernàndez December 12, and The Blind Boys of Alabama with special guest Ruthie Foster December 19. Singers Peabo Bryson, Stephanie Mills, Oleta Adams, and Ben Vereen join the Orchestra in three Colors of Christmas concerts December 13, 14, and 15.
The San Francisco Symphony's 99th season opens Tuesday, September 7 at 8 p.m. with the Opening Gala featuring Michael Tilson Thomas conducting the Orchestra with special guest Jessye Norman performing Duke Ellington songs. Norman is joined by the SFS Chorus in Copland's In the Beginning. MTT also leads the Orchestra in Ravel'sDaphnis et Chloé, Suite No. 2, and Berlioz's Roman Carnival Overture.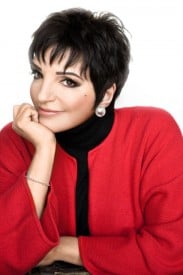 On December 5, in her only Bay Area appearance, the legendary Liza Minnelli will sing some of the greatest American standards and holiday favorites of all time at Davies Symphony Hall. She performs in an intimate sextet setting, accompanied by Billy Stritch. Minnelli's new recording, Confessions, is set for a September 2010 release, and she'll perform many of its songs at the Davies Symphony Hall concert. Minnelli has been touring with her sextet and performing with orchestras in cities throughout the U.S. and Europe. She recently appeared in the film Sex and the City 2. Liza returned triumphantly to Broadway in 2008 with Liza's at the Palace …, for which she won her fourth Tony Award. She recreated the show at the MGM Grand in Las Vegas, where her performance was filmed for a public television special and DVD. The show's cast recording was nominated for a Grammy Award.
In addition to the Liza Minnelli concert and its other holiday performances, the SFS also announced musicians and programs for the chamber music concert series at both Davies Symphony Hall and the Florence Gould Theater at the Palace of the Legion of Honor in San Francisco, and the San Francisco Symphony Youth Orchestra programs.  The popular Davies After Hours post-concert party and performance series returns for its third season, with three dates. The informal Off The Podium audience/artist question-and-answer program in 2010-11 features Michael Tilson Thomas, singer Rufus Wainwright, pianist Hélène Grimaud, SF Symphony Concertmaster Alexander Barantschik, and soprano Dawn Upshaw, among others.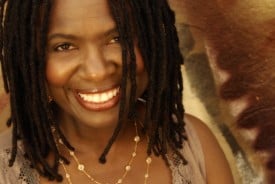 Single tickets for all 2010-11 San Francisco Symphony concerts go on sale Monday, July 19 at 8 a.m. at the SF Symphony box office at Davies Symphony Hall and at 10 a.m. at sfsymphony and (415) 864-6000.  Tickets for all 2010-11 SF Symphony individual concerts and all other Symphony presentations and special events at Davies Symphony Hall and Flint Center in Cupertino will be available beginning July 19.
Additions and revisions to the San Francisco Symphony's 2010-11 season include:
New San Francisco Symphony 2010-11 holiday concerts include:

The silent animated film The Snowman (1982) by Dianne Jackson screens December 18 at 7 p.m., with SF Symphony Assistant Conductor Donato Cabrera leading the Orchestra. The Orchestra is joined by the voices of Pacific Boychoir in holiday favorites, Christmas carols, and sing-alongs for the whole family.
Members of the San Francisco Symphony and Chorus perform a new concert of Christmas carols and holiday sing-alongs, 'Twas the Night, led by conductor and Chorus Director Ragnar Bohlin with organist Robert Huw Morgan December 22 and 23 at 7:30 p.m. and December 24 at 2 p.m.
Other 2010-11 holiday concerts just announced and on sale July 19 include:

Mariachi Sol de México, the Grammy-nominated 14-piece ensemble led by Jóse Hernàndez, returns for its second year, with favorite Mexican Christmas songs and traditional music Sunday, December 12 at 8 p.m.
Singers Peabo Bryson, Stephanie Mills, Ben Vereen, and Oleta Adams celebrate the season at the Colors of Christmas concerts with the Orchestra December 13, 14 and 15 at 8 p.m.
The San Francisco Symphony Chorus performs Handel's Messiah in Davies Symphony Hall December 16, 17 and 19 and at Flint Center in Cupertino December 15, with Chorus Director Ragnar Bohlin leading the Grammy Award-winning ensemble. Joining Bohlin and the Chorus are soprano Kiera Duffy, mezzo-soprano Tove Dahlberg, tenor Benjamin Butterfield, and bass Robert Gleadow.
On Sunday, December 19 at 8 p.m., The Blind Boys of Alabama perform their uplifting Go Tell It On The Mountain holiday show. Soul/blues singer Ruthie Foster opens.
The Symphony has added a performance of Orff's Carmina burana and Haydn's Symphony No. 97 on Monday, November 8 at 8 p.m., with SF Symphony Assistant Conductor Donato Cabrera leading the Orchestra and SF Symphony Chorus. Performing with the Orchestra are soprano Joélle Harvey, tenor Nicholas Phan, baritone Keith Phares, the Crowden School Chorus, and Pacific Boychoir.
Wattis Foundation Music Director Donato Cabrera conducts the SF Symphony Youth Orchestra in the Bay Area Youth Orchestra Festival 2011 at Davies Symphony Hall Sunday, January 16 at 3 p.m., alongside five of the Bay Area's most talented orchestral ensembles of young musicians. Following the tremendous success of the 2009 festival, the California Youth Symphony, Oakland Youth Orchestra, Peninsula Youth Orchestra, the San Francisco Symphony Youth Orchestra, Santa Rosa Symphony Youth Orchestra, and the Young People's Symphony Orchestra once again perform in one concert. Proceeds from the concert benefit six organizations, one within each orchestra's local community, that provide resources to underserved and homeless youth.
In its May 22 concert (previously scheduled for May 15), the SF Symphony Chorus will perform transcriptions for chorus of favorite works by J.S. Bach, Schubert, Schumann, Wagner, and Mahler. The Chorus also performs Duruflé's Requiem, transcribed by the composer for organ and chorus, with organist Robert Huw Morgan.
The Symphony's informal post-concert question and answer session with conductors, soloists and members of the orchestra, Off the Podium, returns for its third season. Ticket holders are invited to Off the Podiumimmediately following the concerts on September 22 with Michael Tilson Thomas, Principal Trumpet Mark Inouye, and English horn Russ deLuna; November 12 with Jeffrey Kahane and Rufus Wainwright; December 2 with Dawn Upshaw, Michelle DeYoung, and Jonathan Lemalu (Project San Francisco); January 8 with Kirill Karabits and Hélène Grimaud; April 9 with Osmo Vänskä and SF Symphony Concertmaster Alexander Barantschik; and June 17 with MTT and Yuja Wang (Project San Francisco).
The successful post-concert musical series Davies After Hours returns for its third year. Davies After Hours is held in the second tier lobby of Davies Symphony Hall following concerts on three Fridays and is free to all ticket holders.  Part performance, part reception, Davies After Hours brings musicians of different genres together in a club-like environment for a live musical response to the evening's orchestral performance. Sculptures by renowned Bay Area visual artists help round out the experience of Davies After Hours.