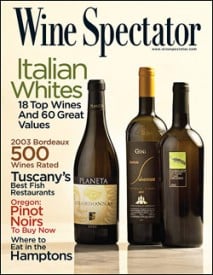 Wine Spectator today announced that Senior Editor James Suckling has retired. The well respected wine critic, and European bureau chief (since 1988) has spent 29 years at the storied publication. The announcement was short considering his contributions and stature in the world of wine.
His tasting responsibilities (wines of Italy, Bordeaux and Port) will be reassigned to Senior editor and tasting director Bruce Sanderson, Senior editor James Molesworth and Managing editor Kim Marcus.
"James Suckling has been a significant contributor to the success of Wine Spectator," said editor and publisher Marvin R. Shanken. "He will be missed. We are very fortunate to have significant depth in our editorial team. In fact, moving these tastings to New York, where we have a larger staff and better logistical control, will allow us to strengthen our coverage of these important wine regions."
The story most certainly has more to come. Is this simply "retirement" or it a sign of disruptions in traditional media? Also, should we expect him to start a feisty blog soon, a la Steve Heimoff?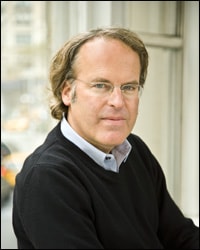 From his bio: "James Suckling joined Wine Spectator in San Diego in 1981. He moved with the magazine to San Francisco in 1982, and in 1985 was reassigned to Europe. He lived in Paris for two years and then moved to London, where he resided for 11 years. He now lives in Tuscany, Italy.
Suckling began blind-tasting young Bordeaux in 1983 with the late author and wine producer Alexis Lichine, and he has continued to rate every vintage of Bordeaux in barrel and in bottle ever since. He spends at least a month each year in Bordeaux tasting wines and visting châteaus. He also tastes the wines of Italy for the magazine, reviewing more than 2,000 samples a year.
Suckling's book Vintage Port was published in 1990. He continues to write about and rate the fortified wines of Portugal."