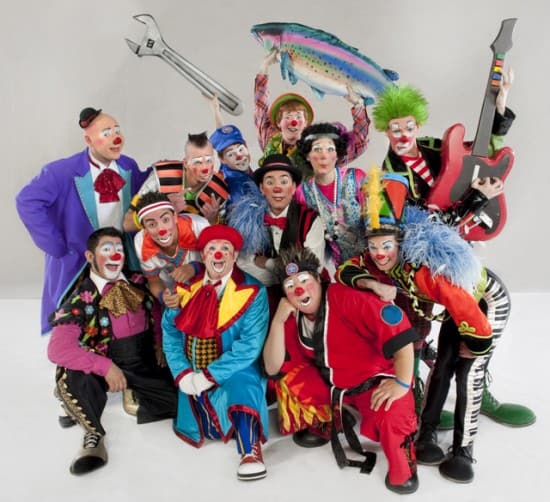 For those tired of everyday humdrum lives, wanting to travel, and hoping to inject some laughter into each and every day, Ringling Bros. Barnum and Bailey may have just the answer: Be A Clown! Celebrating "National Clown Week," in the first week of August, Ringling Bros. Clown College is giving clowning hopefuls the unbelievable opportunity to audition for a part in the world famous Ringling Bros. and Barnum & Bailey Clown Alley.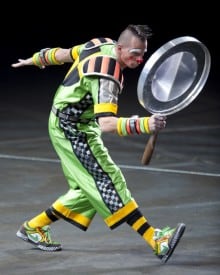 No institution has been more intrinsically linked with the preservation and proliferation of American clowning than Ringling Bros. and Barnum & Bailey, now in its 140th season. Clowns could join a Ringling Bros. show, visiting 80 cities in a two-year tour. Auditions will be held Tuesday, August 3 from 11am to 4pm at the San Francisco Circus Center, 755 Frederick Street, San Francisco.
Auditionees will show, in a three minute routine, their ability to display exaggerated facial expressions, athleticism, unique physical skills, and an understanding of comedy, as well as what makes them a perfect fit for The Greatest Show On Earth. Clowning hopefuls must be 18 years of age or older with an overactive funny bone and a huge heart, and should bring a headshot and resume. Auditionees should not wear makeup and may bring music in a CD format if necessary.
All auditionees are asked to participate in an improvisation and clowning workshop with clowning maestro Karen Hoyer and a few of the world-famous Ringling Bros. clowns.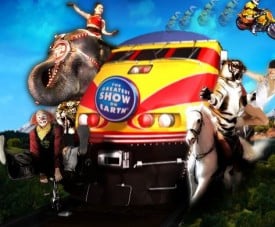 This year's edition of Ringling Bros. and Barnum & Bailey, the all new Barnum's FUNundrum!, will arrive in the Bay Area at ORACLE Arena in Oakland, August 11-15 and HP Pavilion at San Jose, August 18-22. Featuring 130 performers from six continents around the world, including almost 100,000 pounds of performing pachyderms, fifteen trampoline bouncers, ten flipping gymnasts on a teeterboard, six somersaulting trapeze artists, seven motorcycle riders in the Globe of Steel, and more clowns than can be seen with two eyes, Barnum's FUNundrum! is a super-sized spectacle so massive it took 200 years to arrive!
For more information, log on sf.clowncollegeauditions.com, potential clowns should email ClownAuditions@feldinc.com.