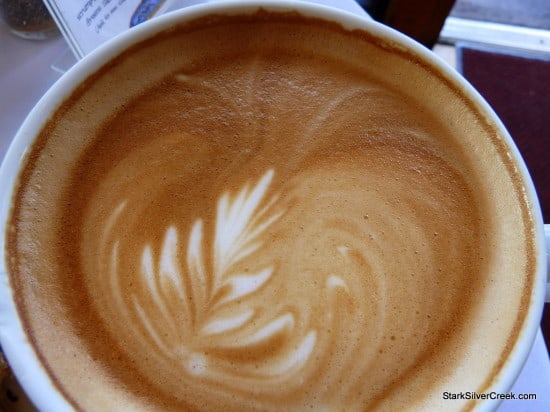 If I had a remote office on the Big Island of Hawaii, Island Lava Java in Kailua-Kona would be an apt contender.
Several compelling circumstances landed me sans internet in the condo I had rented and a need to break open my trusty Lenovo Thinkpad, not to be confused with Clint's Apple MacBook Pro. With several drive-bys to and from sightseeing adventures, we noticed Island Lava Java had a steady flow of patrons seated on the patio from morning until well past sunset.

One evening as we ordered 100% Kona coffee at the joint, Clint inquired if they had WiFi on location. The answer came back positive. The coffee was good, but not stellar. I was disappointed. The 100% Kona coffee I tasted at Greenwell days later was much smoother. However, solid WiFi access counts for a lot in my books.
The next morning, Clint and I set up our headquarters in a small corner of Island Lava Java.
Why this particular corner?
Not only did we have access to speedy WiFi, but there is also a coveted electrical outlet in this tiny corner. With lattes and a chocolate chip croissant to share, we were in business.
The lattes were deliciously creamy and I loved the latte art on top. It came in generously-sized, thick-rimmed, bowl-shaped, white cups. This is how lattes should be served. None of the dainty-thin cups please. The chocolate croissant was truly sinful. The croissant was light and tender and the chocolate was melt on your fingers good. Perhaps not the best breakfast to eat while trying to type on your laptop, but well worth it.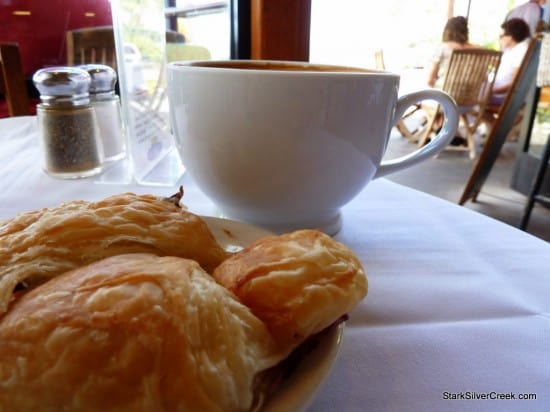 As I work, I couldn't help but marvel at the gorgeous views we have of the ocean, sinking deeper into the comfortably-sized smooth wood chairs.
To add the cherry on top of this paradise, a singer/guitarist set up shop right in front of us and begins crooning some mellow versions of popular pop songs.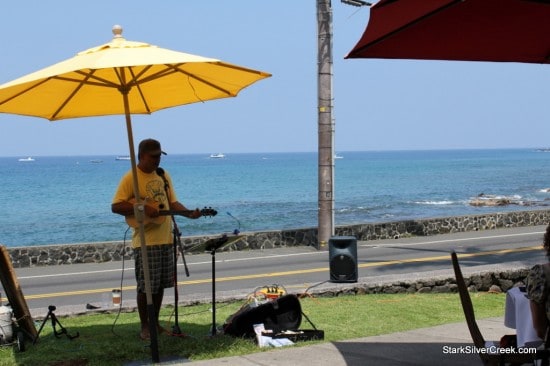 While I work, here are some photos of the inside of Island Lava Java.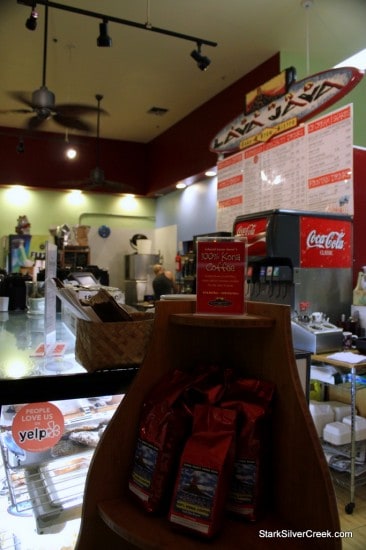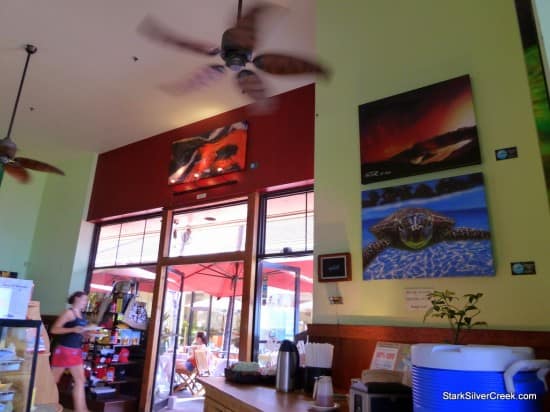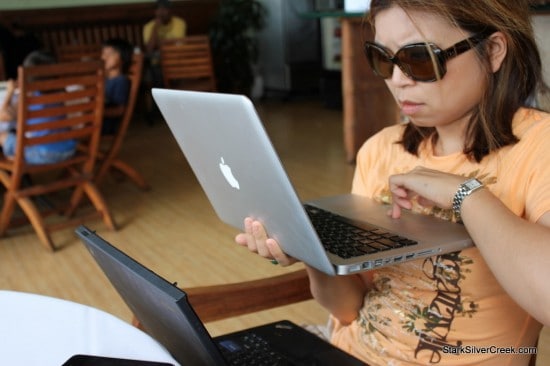 The morning flies by and before we call it a day and head out on another sight-seeing adventure, we decide to order lunch at this wonderful place that allowed us to sit and enjoy the views while we worked uninterrupted.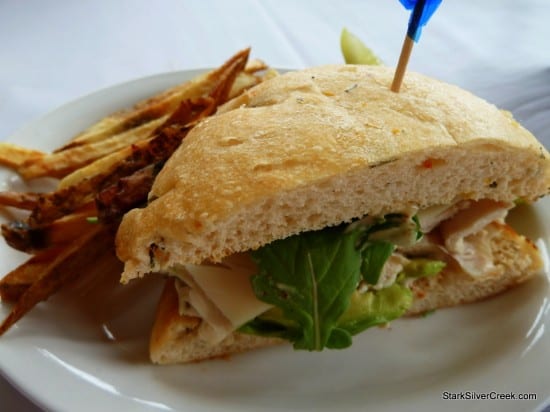 The turkey sandwich and fries is just okay. I eye the cinnamon rolls in the display case and wonder what my fate would have been if I choose a more indulgent route for my lunch fare.
I polish off lunch and sat back to soak in the views and ambiance of this popular hang-out on Alii Drive.
As I dissemble my make-shift office in this little corner of Island Lava Java I glance around. For one last moment, I imagine it to be my office in Hawaii. A girl can dream can't she?
P.S. Update: I tried their cinnamon roll ($4.55) which is humongous today. It was the last one they had in the display shop so I just couldn't resist ordering it. It is very gooey. Unlike your typical cinnamon roll, this one is flat like a deep dish pizza. It is good although could me more fresh. I imagine that it would have tasted much better earlier in the day when they were just coming out of the oven. Here are some photos of it in all its glory.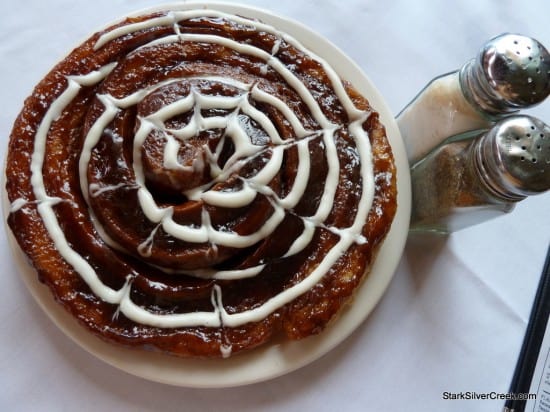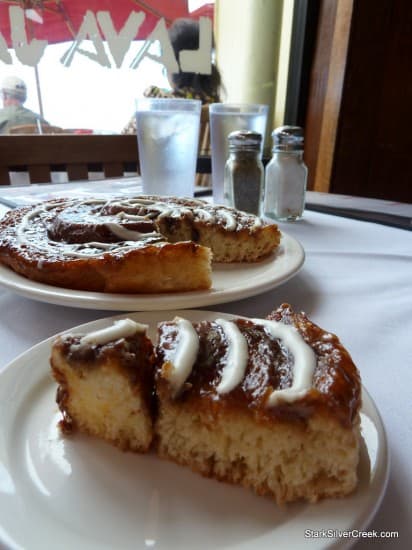 Island Lava Java
75-5799 Alii Dr.
Kailua-Kona, HI. 96740
Phone: (808) 327-2161
Fax: (808) 329-4668